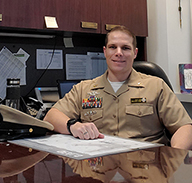 Max Elia
Working as the Navy's Medical Programs Coordinator and Officer Recruiter in the Western New York area, Max Elia found the right fit with the Healthcare Management degree program at Alfred State.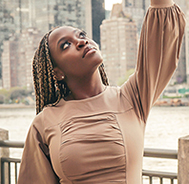 Esther Adelani
Esther Adelani carved her own path at Alfred State College as she worked towards her goal of working in the healthcare field.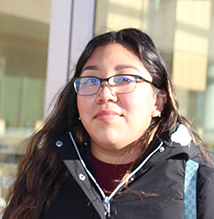 Making a difference drew Carolina Monterrosas to pursue Alfred State and a nursing degree. The first generation student from the Bronx has passion for helping others in more ways than just in her field of study.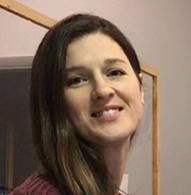 Leah Woodworth
Returning to college was an important decision to Leah Woodworth. She understood the value of earning a bachelor's degree and Alfred State College provided her with an easy and simple transition to get started on her online technology management degree.
Erin Vitale
Since she was hired in 2001 as an adjunct instructor, Erin has helped numerous students construct bright futures for themselves, thanks in part to the skills and knowledge she acquired in the field prior to becoming a member of the Alfred State faculty.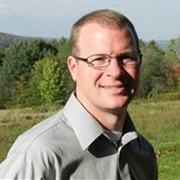 Christopher Tremper
With years of real-world experience and an Alfred State education in his toolbox, Automotive Trades Instructor CJ Tremper is now steering future autobody professionals toward the road to success.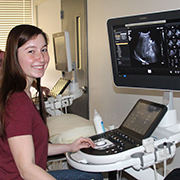 Madison Kresenski
"If you want to do ultrasound, this is the place to be."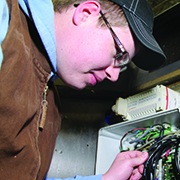 Delan Ealy
Enrolling in Alfred State's agricultural automation and robotics program just made sense for Dalan Ealy. He grew up on a farm and had a strong interest in robotics, after all.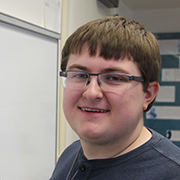 Bryce Warren
Bryce initially enrolled in Alfred State's undeclared program, then switched to liberal arts and sciences: math and science. While he is still figuring out exactly what career is right for him, Bryce knows he is now on the right track.
Jacob Clark
Jacob enjoys the wide variety of subjects that his program covers, from smoking meats to meal presentation.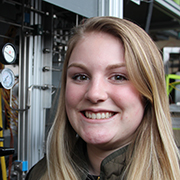 Allison DeGraff
Without question, Allison has received plenty of hands-on experience since becoming a Pioneer, whether through various labs, internships, or in student clubs and organizations such as the Robotics Club, the Baja Club, or Women Engineers are Pioneers.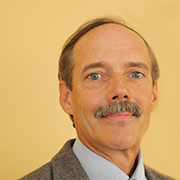 Mike Ronan
"The most important thing to me about this job is that students, faculty, and staff all become one big family here," he said. "It's just the greatest place to work that you could imagine. I absolutely believe that. We have the opportunity to change lives and that opportunity is there every day, all day, 24/7."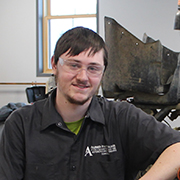 Seth Cooney
Seth is confident that he'll be ready to take on the workforce once he graduates. His message to incoming students is simple: "Be ready to learn. Everything is offered to you."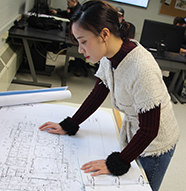 Le Nguyen
"My program has a lot of hands-on activities and that's the thing I was looking for in a program. Also, we take a lot of field trips where a professor will bring us to a site to get to know more about construction."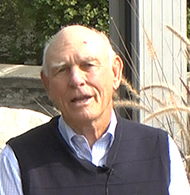 Erland "Erkie" Kailbourne
Kailbourne graduated from the business administration program in 1961 and enjoyed a remarkable 37-year career in business, during which he also held numerous leadership positions in his field and his community. He is currently the chairman of Albany International, Inc., a New York Stock Exchange company, and Rand Capital, a NASDAQ company.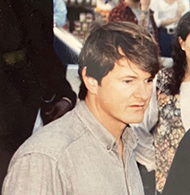 Tod Maitland
If you like to watch movies, chances are you've experienced Tod Maitland's work.
Throughout his career as a sound engineer, Tod has been involved with more than 100 films, ranging from "I Am Legend," to "Seabiscuit," to "Joker." He also has four Academy Award nominations in the "Best Sound" category to his credit.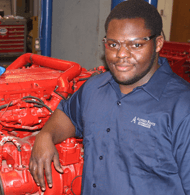 Nizair Evans
Nizair, who already has a job lined up as a diesel technician at Milton CAT once he graduates, strongly recommends the heavy equipment, truck and diesel technician program to interested students.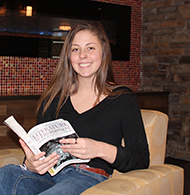 Mackenzie Congdon
After taking a variety of courses in the liberal arts and sciences: humanities program, Mackenzie ultimately discovered she wanted to become an English teacher.
Jess Lippa
In addition to being an Alfred State faculty member, Jess is also a family nurse practitioner, a member of her local fire and emergency services department, an adviser to the Hope for Health Club, and so much more.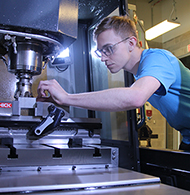 Devin Hall
Devin loves Alfred State and his program for many reasons, from plenty of hands-on learning opportunities, to friendly professors, to small class sizes. He also enjoys that he gets to learn something new every day.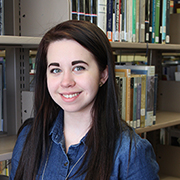 Kyra Hancock
"The professors get really passionate about what they teach and I love it because it inspires other students to get excited about it, too."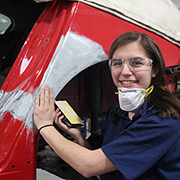 Alexandra Torregrossa
Already in her first year, Alexandra has gained experience with fender and hood repair, as well as her favorite type of autobody work: painting.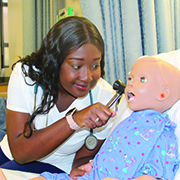 Valerie Davis
Valerie was drawn to the program because of its affordability and also because she has friends who are Alfred State nursing alumni.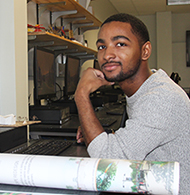 Caleb Boyce-Wright
Caleb acknowledges that he has received support every step of the way since becoming an Alfred State student, and that he has made friends both inside and outside of his program.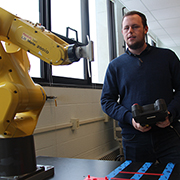 Trentin Barber
Trentin has been able to put his education to use in some amazing ways, including programming, installing, and designing a robot arm as part of his senior project.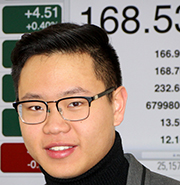 Nathanael Gisellie
"The number of people who need financial planners are outnumbering the advisers, so we're in need of more young financial planners."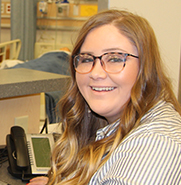 Raeha Dixon
"I love knowing that I'll take classes with professors who look at you as more than just a number. They really take pride in their students, and I think that makes a difference."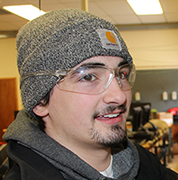 Eric Passeck
For Eric, the best part about his program is the abundance of hands-on learning he gets each day.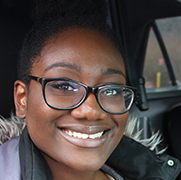 Becky Johnson
Becky loves that her major allows her to get plenty of real-world learning experiences through indoor and outdoor lab work, as well as educational field trips.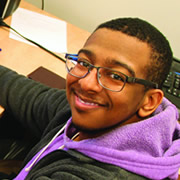 Juwan Gross
"With great professors such as Evan Enke, I'm more motivated to continue to learn and to continue to push myself so I can move higher up in the ranks and be able to help build quality software that people can actually use and enjoy."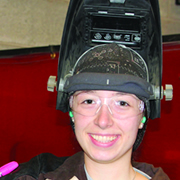 Deborah Huppman
"[The professors] have a lot of job experience. They didn't just sit in a classroom and learn out of a textbook, either. They actually learned from years and years of experience, so that's really cool."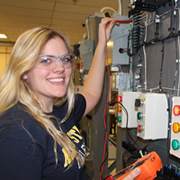 Claire Wragg
One of the best aspects of the electrical construction and maintenance electrician program for Claire is the amount of hands-on learning she has received.
"Anything that you learn in theory is then backed up by seeing it physically, which helps a lot of students. I know some people, like myself, comprehend things much better when seeing them in a physical manner versus just being told or writing something down."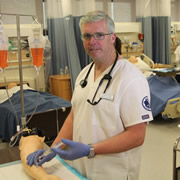 Brian Hierl
Brian noted that Alfred State's affordability was one reason he chose the school. As a retired member of the military, Brian also received financial assistance from the Veterans Tuition Award and the Montgomery GI Bill.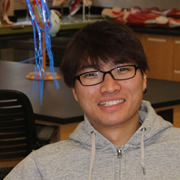 Daiki Kawakami
Just as he was told by his friend, Daiki has found out for himself that Alfred State is an excellent school with a friendly environment and helpful professors.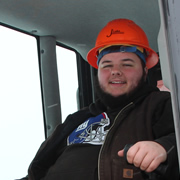 Austin Oakes
In addition to gaining real-world experience in his field, Austin has benefited from studying at Alfred State in a number of other ways. Since becoming a Pioneer, Austin has made a lot of friends, and also strengthened his leadership abilities by serving on the executive boards for both Student Senate and the college's chapter of the National Society of Leadership and Success.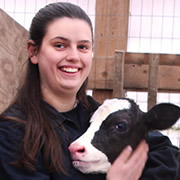 Carolyn Wright
Carolyn has definitely made the most of her time at Alfred State, and has made a big impact, as well. As a result, she received the SUNY Chancellor's Award for Student Excellence.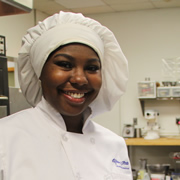 Kayana Gray
While she is gaining valuable experience through preparing meals, Kayana herself is becoming well prepared for the workforce.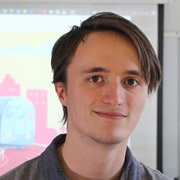 Aidan Wilson
One of the most notable opportunities Aidan received resulted from an internship that a professor helped him secure.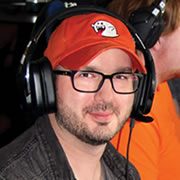 Eric Doty
Eric is the head of product at Mobcrush, a technology and entertainment company at the epicenter of gaming, live streaming, and the creator-driven media revolution.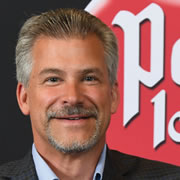 Brian Perry
As the executive vice president, chairman, and co-owner of Perry's Ice Cream, Brian Perry continues to take his company to great heights thanks in part to his Alfred State education.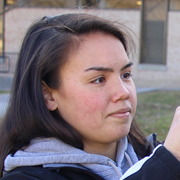 Dannielle O'Buckley
As a result of this accreditation of her program, Dannielle will have four years of credit toward the total statutory time requirement for licensure as a land surveyor in New York State after she graduates.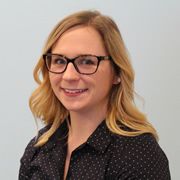 Carissa Kelsch
Carissa has been able to receive valuable experiences outside of the classroom through her internships at local city and county courts, which have further improved her communication skills and her confidence in her abilities.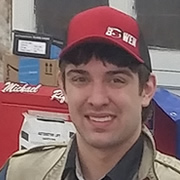 Anthony Riforgiato
"I am representing something that I really do believe in. This college is an excellent place. I have had so many awesome experiences here, met amazing people, and the faculty are outstanding."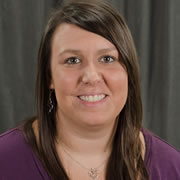 Jessica (Mosher) Strassner
"Alfred State is at the root of what I do and love every day at my job, and it really allowed me to be able to grow and prosper as a nurse practitioner."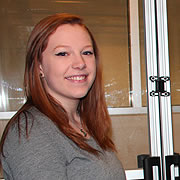 Shelby Detro
"I really am more of a hands-on learner. We can talk about how packets are sent through Ethernet cables, but to actually discover, 'Hey, if I plug the cable into here and to here, I get a connection,' it really helps you to understand what's going on."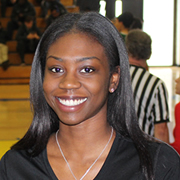 ​Tatyana King
For Tatyana, there are so many things she enjoyed about studying at Alfred State, from helpful professors with real-world experience, to the friendliness of the college, to being in a program that provides so many options to students.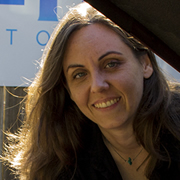 Kate Jonasse
Kate is living proof that if you have the drive, talent, and proper guidance to pursue your dreams, you can achieve them.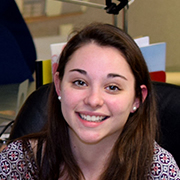 Sarah Travers
Her professors have also been very helpful, whether it's with scholarships, applications to internships, projects, and even reviewing her portfolio. She loves the small, close-knit feel of the campus community, too.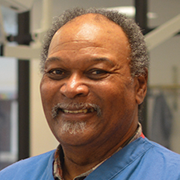 Dr. Mel Chambliss
Dr. Chambliss has touched the lives of countless people and animals, both on campus and in the community. The impact of his skills, knowledge, and expertise in his field has been felt by students, pet owners, and animal care organizations alike.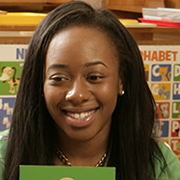 ​Nahillah High
Nahillah said she likes that the faculty "know you personally, rather than just as a number," and that the classes are thought-provoking. She said what she enjoyed most about her major was learning how to apply certain skills to everyday life, such as talking to people.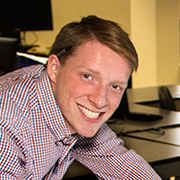 Robert Mahany
Robert is able to enhance his education through his involvement on campus as captain of the men's soccer team, a resident assistant, an Emerging Pioneers Leadership Program graduate, a leadership assistant, and a member of the Alfred Programming Board.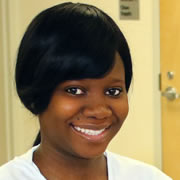 ​Olufunmilola Olojede
Once she graduates, Olufunmilola plans on seeking a position at a hospital in Rochester, and then working toward her master's degree. Though she admits nursing requires a lot of hard work, she acknowledges that it pays off in the end.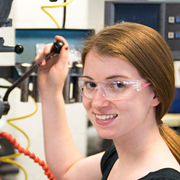 Elizabeth Glick
"My major has definitely given me the real-world experience that I need. Sitting in a classroom can only teach you so much. You definitely have to be out there doing the things you are learning about. I feel like I'm going to be more successful in life as a result of the hands-on aspect of my major."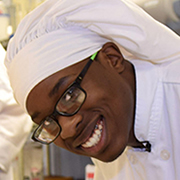 Charles Richards
Speaking about the value of his education, Charles said, "You can have a hands-on experience here and there at other schools, but Alfred State is one of those places where they show you everything. There is nothing you cannot learn how to do or how to master."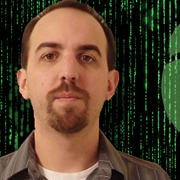 Thomas Richards
From making lifelong friendships, to gaining leadership skills, to becoming well-prepared for the workforce, the ways in which Thomas Richards benefited from his Alfred State experience are many.
"Challenging coursework and enthusiastic professors helped prepared me for my current career," says Richards.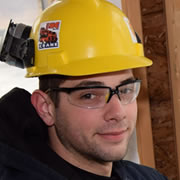 Aaron Aumick
Through real-world experiences and receiving live, hands-on training every day, he is very confident about his future after graduation.
"I'm definitely glad I made the choice to come to Alfred State. I know I'm pretty much guaranteed to have a job once I come out of this program."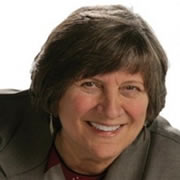 Dr. Aniko Constantine
In her 40-plus years of teaching English at Alfred State, Dr. Aniko Constantine has won awards, become a SUNY Distinguished Teaching Professor, and donated money for scholarships and a legacy gift in the form of a $100,000 annuity. Yet Constantine's true legacy isn't measured in achievements or dollars and cents, but rather by the impact she has had on her students.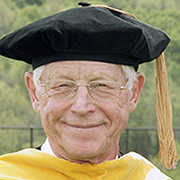 Dr. James Ferry
Dr. Ferry received his AAS degree in agronomy from Alfred State in 1963 followed by BS and MS degrees from the University of Georgia. He continued his education with a PhD degree in biochemistry from the University of Illinois in 1974. He was appointed assistant professor of microbiology at Virginia Tech in 1976, where he rose to the rank of professor.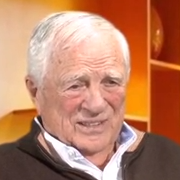 Al Styrcula
By 1972, Al Styrcula had worked his way up to the top of Foodcraft, becoming CEO and chairman of the board, positions he held until 1988, when Uni-Marts Inc. acquired the company. During that time, the company's sales increased from $2 million to $50 million under Styrcula's leadership.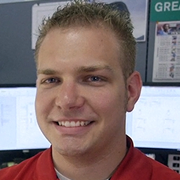 Taylor Battaglia
Taylor is now an application engineer at SmartEdge, a full-service installation and service contractor that offers building automation systems, integrated security systems, process control systems, energy conservation systems, and electrical and mechanical system service.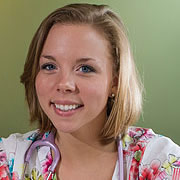 Lisa Reynolds
"To be honest, I sort of fell into nursing as a major. I looked at a lot of schools, thought about pre-med, law enforcement, everything. In high school I considered psychology as well," Lisa says. Today she's a 2013 graduate of the nursing bachelor's degree program at Alfred State, and she's working in the dynamic field of psychiatric nursing at one of the largest hospitals in Binghamton, N.Y. She might not have known it when she cracked open her first college textbook, but the healthcare field would soon become her calling. "Nursing, especially working in psychiatric nursing, gave me a chance to pursue nearly all my interests. And Alfred State helped me find my passion."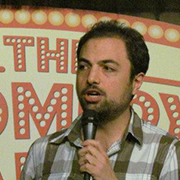 Chad Dispenza
Dispenza became less shy through getting involved with many clubs and organizations on campus. He is now vice president of content and creative at Red Blue Media, a premium online publishing company in Los Angeles, and a standup comedian.
"All of the experiences (I've had), in terms of leadership opportunities, in terms of involvement, in terms of getting out of my shell, trying new things, all of the things that have really become my strengths, were from opportunities I had at Alfred State," he said, "and that's just from stepping up and getting involved."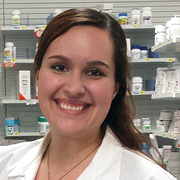 Courtney Cardinal
In her programs, biological science and forensic science technology, Courtney was able to obtain all of the prerequisites required for the Doctor of Pharmacy (PharmD) degree she is currently pursuing at the State University of New York at Buffalo. She is also now a pharmacy intern with the CVS Caremark Corporation.
My years at Alfred State provided me the opportunity to grow as a person and as a student, creating the work ethic I needed to prepare me for the tedious and hard work that was expected of me at college, and now even more so in the doctorate program I am currently in."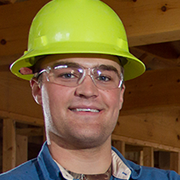 Travis Harvey
Travis was attracted to the building construction major at Alfred State because of the incredible hands-on learning opportunities it offers. "I heard about how good the major here was, and it was really one of the few schools that offered it with both hands-on training and the green building aspect."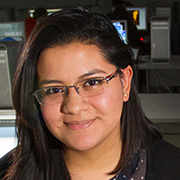 Patty Padilla
Patty, a Manhattan resident, came to Alfred State undecided until she met a student in the Digital Media and Animation Department.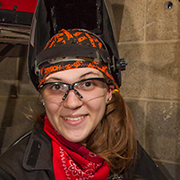 Emily Slayton
"I'm a girl working in what people think of as a man's field, but I've never let that define me," says the Avoca resident. "I found a lot of respect and support at Alfred State."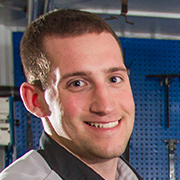 Zach Diangelo
In his automotive service technician major at Alfred State, hands-on learning is key. "You're working on live customer vehicles and troubleshooting real problems. You're out there figuring out what you need to do just like you would on the job. Hands-on learning and knowing the vehicles from the ground up makes a big difference."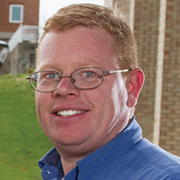 Roger O'Toole
"The college has the only four-year ABET accredited program, and it has affordable tuition and the highest quality instruction. I was really pleased with the product, and at the end of the day, if you've got something good and you're offering it at a good price, it's good for you and for everyone."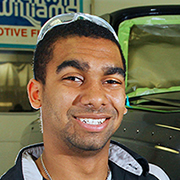 Ryan Dontoh
The Dryden native is now employed as a senior build technician at Local Motors, Inc. out of Phoenix, AZ, a company he established a relationship with while taking part in the Fireball Run competition as an Alfred State student. Also, joining the Psi Delta Omega Fraternity and the Emerging Pioneers Leadership Program (EPLP), he says, helped make him into a leader.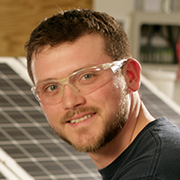 ​Jordon Williams
After completing his service in the Marine Corps, Jordon Williams began researching colleges to attend. His search ultimately brought him to Alfred State.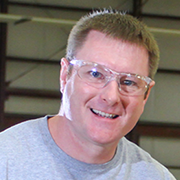 Bill Buckner
When former Army Master Sgt. Bill Buckner decided to attend college to learn building trades, he wanted some hands-on work, rather than sitting in a classroom all day, so he chose to earn his degree at Alfred State.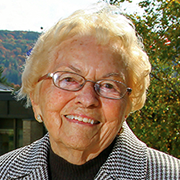 Mary Huntington
Mary Huntington has had a strong presence at Alfred State and the nearby community since 1964, when she became first lady of the college after her husband, David, took over as the school's seventh president. David Huntington, for whom the Huntington Administration Building on the Alfred campus is named, served as head of the college until 1986.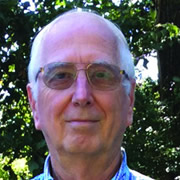 Lee Brasted
In his 30-plus years of working for Shell Offshore, a subsidiary of Shell Oil, Lee Brasted carved out an impressive and prosperous career as a world-class engineer. The success he enjoyed in this field was largely founded on the solid education he received at Alfred State.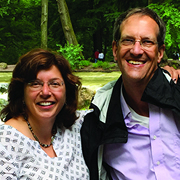 Tim & Debbie Moore
In 2014, the Moores made a donation to the college and a scholarship was created in their name. The Deborah and Timothy Moore Endowed Scholarship is presented to New York State residents who are 20 years or older, enrolled in the nursing program, and are in good academic standing with a 3.0 GPA or higher.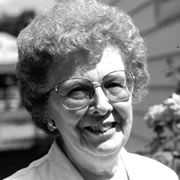 Barbara Becker
Barbara's legacy at Alfred State can be found in numerous forms. She has purchased an alumni brick, as well as a bench and a perpetual garden in memory of her parents, Leo and Frances Becker, near St. Jude's Church, located on the Alfred campus.