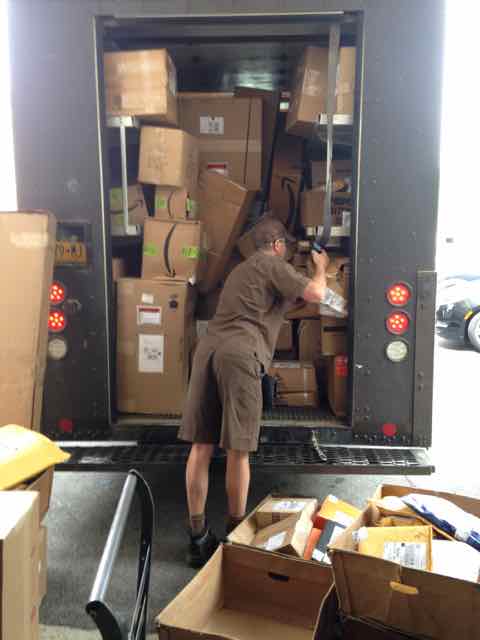 We've made some changes during the summer of 2019. Students who live in campus housing will now pick up their incoming U.S. mail at the Mail Center (same place you pick up your packages), Monday-Friday when school is in session.
The procedure for students who do not live in campus housing is the same as in previous years. These students should receive their letter mail and packages at their off campus address. Any mail or package sent to a student who lives off campus will be forwarded (when possible) to their off campus address.
Office hours are 8:30 a.m. - 4:30 p.m.
We receive tens of thousands of packages a year and have not lost one yet! If you receive a package or priority/certified letter, an email will be sent to your Alfred State email when the item is ready for pick-up. When picking up a package, please be sure to bring a photo ID with you.
Print And Mail Services (PAMS) does not have mailing supplies or postage, but if you have a package or letter that has a prepaid shipping label or postage on it, we can put the item into the mail stream for you.
Please make sure you address your mail correctly so that the item will not be delayed. Also, be sure to secure a tracking number or request signatures for items of value and importance. Your name and your mail code are very important! Your address MUST be addressed as follows:
First Name Last Name
MC# ________
10 Upper College Drive
Alfred, NY 14802