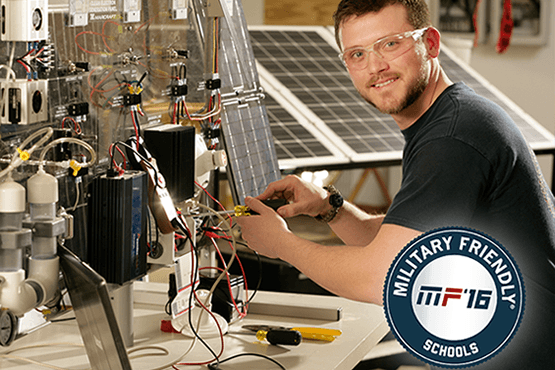 Electrical Construction and Maintenance Electrician
Faculty helped him out tremendously and the college has given him the knowledge and confidence he needs.
After completing his service in the Marine Corps, Jordon Williams began researching colleges to attend.
His search ultimately brought him to Alfred State.
"It had the best program for what I wanted to do."
Williams, who planned on becoming a wind turbine technician after graduating from Alfred State, said the faculty helped him out tremendously, and that the college gave him the knowledge and confidence he needed to have when entering the workforce.
"The hands-on aspect at Alfred State helped me get ready for the career I want because I got all of the information that I needed, all the training that I needed, besides just reading from a book. I got that hands-on experience that employers are looking for."