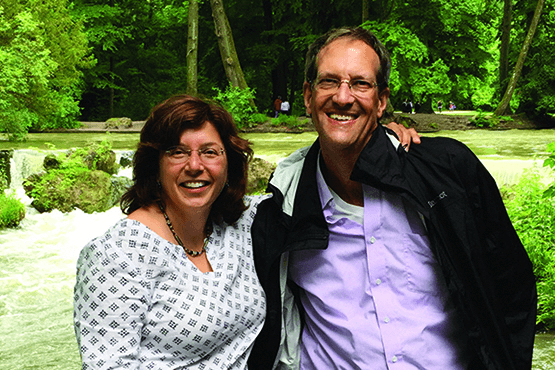 Class of 1982
For the Moores, Alfred State is many things.
Alfred State is the place where they met, the place where they fell in love, and the place that helped set them on a path to bright futures. The Moores' road to where they are today began in the early '80s, when they first met in the registration line at Alfred State as non­traditional, adult students. Though they now reside more than 400 miles away from Alfred, the Moores have still maintained close ties to Alfred State and have generously supported their alma mater over the years.
"It really did provide a solid base for both of our futures," Timothy said. "It gave us a chance to regroup after having experiences at other schools, and it gave us a chance to flourish and to discover what lay ahead for us in the future."
In 2014, they made a donation to the college and a scholarship was created in their name. The Deborah and Timothy Moore Endowed Scholarship is presented to New York State residents who are 20 years or older, enrolled in the nursing program, and are in good academic standing with a 3.0 GPA or higher.