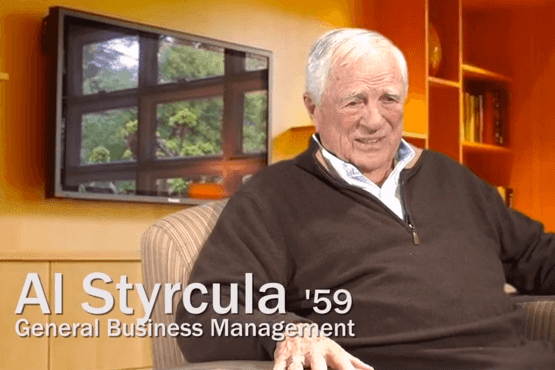 General business management, '59
When Albert Styrcula entered the workforce in 1959, he was fresh out of college.
https://www.youtube.com/watch?v=
Kwd3WeFDK7E
He started out at Foodcraft Inc., a small processing and distribution company that dealt in dairy products. His jobs varied from accounting work to driving trucks to delivering milk to washing bottles.
However, by 1972, Styrcula had worked his way up to the top of Foodcraft, becoming CEO and chairman of the board, positions he held until 1988, when Uni-Marts Inc. acquired the company. During that time, the company's sales increased from $2 million to $50 million under Styrcula's leadership.
"I think my employees all respected me because I came from the ground up," Styrcula said. "I got along very well with them."