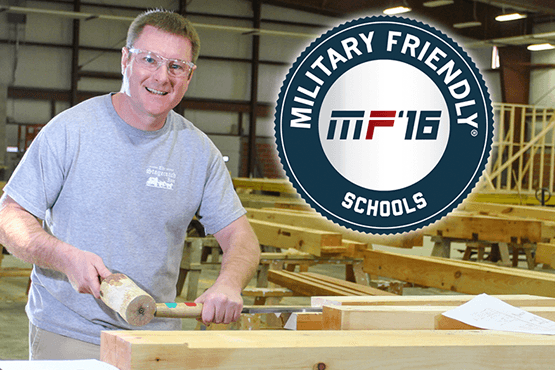 Building Trades: Building Construction
Alfred State is very veteran-friendly.
When former Army Master Sgt. Bill Buckner decided to attend college to learn building trades, he wanted some hands-on work, rather than sitting in a classroom all day, so he chose to earn his degree at Alfred State.
"I didn't want to write a whole bunch of papers. In the building trades: building construction major, you sit in a classroom for an hour or two in the morning and then you apply what you've been taught. Plus, you're more active."
The 20-year military veteran noted that he attended Alfred State through the Post-9/11 GI Bill, which provides, for approved programs, up to 36 months of education benefits, generally payable for 15 years following an eligible soldier's release from active duty.
Alfred State, Buckner said, is very veteran-friendly. He said what he enjoyed most about the college is, without question, the hands-on aspect.
"I think you learn a lot more by doing."