13th President of Alfred State College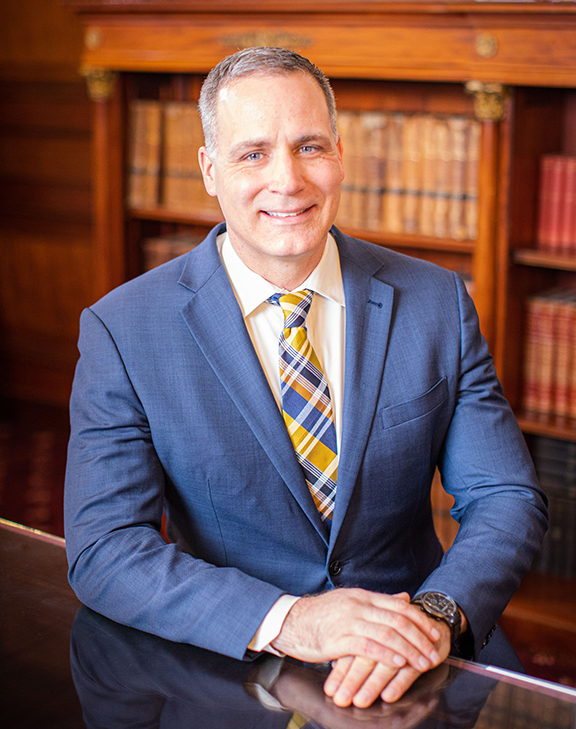 Upon the recommendation of the State University of New York Chancellor Deborah F. Stanley, the SUNY Board of Trustees appointed Dr. Steven A. Mauro as President of Alfred State College (ASC). The statement was announced by the Board of Trustees and Chancellor Stanley and is effective March 28, 2022.
President Dr. Mauro said, "Higher education is at the forefront of ensuring success and opportunities essential to professional and personal development. It is therefore imperative that every person who wishes to seek out higher education can do so in a way that is equitable and encouraged. This dedication to students and their education is precisely what I observed at Alfred State College. As a SUNY alumnus myself, who believes in the promise of higher education, I look forward to continuing and advancing that momentum and working with Alfred State's faculty, staff, and students. My thanks to the SUNY Board of Trustees, Chancellor Stanley, the College Council of Alfred State, and all those involved in the search process across SUNY for this opportunity."
About Dr. Steven Mauro
Dr. Steven A. Mauro served as vice president for Strategy and Campus Operations at Gannon University. Prior to that, he served as dean of Health Professions and Sciences, interim provost, and vice president for Academic Administration. His innovative and entrepreneurial leadership approach in these roles contributed to establishing additional campuses, launching independent online programming, improving retention, participating in fundraising, generating alternate revenue (including establishing a COVID-19 surveillance lab), engaging community and corporate partners, and overseeing a multi-million-dollar construction portfolio.
Born and raised in Niagara Falls, upon graduating valedictorian of his high school class, he received his education at the State University of New York at Buffalo, graduating magna cum laude and earning a BS and PhD in biology. Dr. Mauro was also awarded a National Institutes of Health Ruth Kirchstein Postdoctoral Fellowship to further his education at Cornell University.
From 2005 to 2013, Dr. Mauro joined the faculty at Mercyhurst University in Erie, Pennsylvania. His work on the abundance and distribution of viral, bacterial, and chemical agents in recreational water has received national attention through peer-reviewed publications and press releases, including articles featured by the National Science Foundation, Homeland Security, and National Geographic News.
Dr. Mauro is an outdoor enthusiast and participates in endurance athletic events. His worldly travels have given him an appreciation for the value that affordable, accessible, high-quality education can bring, which has become his vocational calling.
Follow Dr. Mauro on Instagram: @ascprez