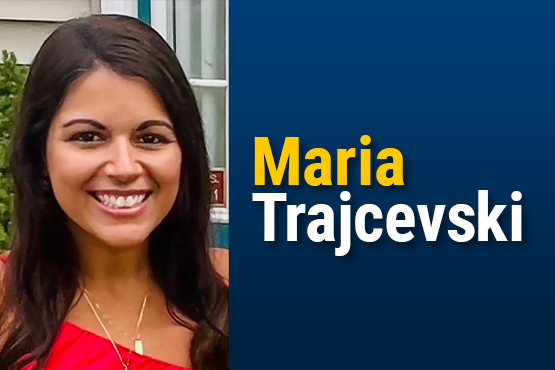 Healthcare Management - Online
Maria Trajcevski (Syracuse, NY) balances her responsibilities as a mom of two, a wife, and as the Operations Manager at SUNY Upstate Medical University Hospital while pursuing her Healthcare Management degree from Alfred State.
"I needed a program that would allow me to still work and be a mom while obtaining my degree. Alfred State has provided me with that."
Maria had previously earned her associate degree and had taken several other classes from a community college. "I was happily surprised when I learned that the majority of my credits transferred. The advisers were great and met with me to discuss the process as well as what my schedule and timelines would look like."
This is Maria's first experience taking classes online. "It can be easy to feel alone as an online student but I was surrounded by my amazing adviser and success coach who were always an email or phone call away."
Her classes have already helped her in her current role at the hospital. "I have thoroughly enjoyed my classes as most of them relate to my current role as a manager in healthcare. I feel that going back to school as an adult learner, I value this experience much more and I am grateful for the confidence that my courses have given me professionally."
Maria encourages those that are on the fence of taking classes online to do it. "Alfred State makes the entire process easy from applying, to registering, as well as class load. The programs allow for a manageable work, school, and life balance."
Maria is excited about completing her degree and using it to continue and advance within her career.