Local Communities Benefit from Alfred State Students
For more than a century, Alfred State has maintained civic engagement and hands-on learning as two cornerstones of our college culture. It's who we are. And with our focus on learning by doing, we understand that our potential for impact – both economically and culturally – is vast. That's why you'll find so many of our students, faculty, and staff out in local communities every day, volunteering, sharing their knowledge, and seeking partnerships.
Alfred State students contribute 70,000 hours of service, civic leadership, and workforce-ready knowledge to communities in need annually. Students participate in civic engagement opportunities and also assist communities devastated by natural disasters like flooding, hurricanes, and earthquakes both locally and internationally.
An estimated 23,500 of our alumni are living in, working in, and giving back to western New York. This is home.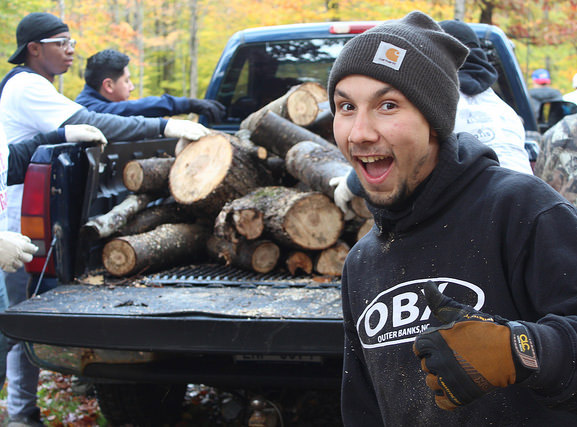 Alfred State is honored to be named to the President's Higher Education Community Service Honor Roll for its commitment to volunteering, service-learning, and civic engagement. For its commitment to civic learning and democratic engagement, the college has been named a Lead Institution by NASPA – Student Affairs Administrators in Higher Education, the leading voice for the student affairs profession.
Learn more by visiting: