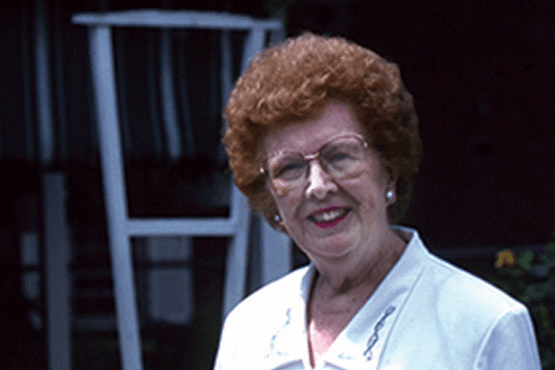 Executive secretarial
"Alfred State is one of my big loves."
Barbara Becker credits Alfred State with providing the foundation for advancement in her 40-year career in the business world, as well as the confidence to meet the challenges of everyday life.
"Alfred State is one of my big loves," she said.
At the time of her graduation in 1947, Becker was one of seven in the first graduating class of executive secretarial majors. A Corning resident, she soon began working for Corning Glass Works as secretary to the director of New Products and of the Centennial.
Her legacy at Alfred State can be found in numerous forms. She has purchased an alumni brick, as well as a bench and a perpetual garden in memory of her parents, Leo and Frances Becker, near St. Jude's Church, located on the Alfred campus.
"An investment in the education of our young people through gifts to the Alfred State College Legacy Society,' Becker said, "is one of the best investments we can make for our families, communities, and our country."