Alfred State is proud to offer the first and only 5-year professional accredited BArch program in the SUNY system.
Dr. Alex Bitterman, Faculty, Architecture & Design
Program Advantages
You're considering studying architecture? You've found the right place! The bachelor of architecture (BArch) program prepares students to be well rounded, creative, and socially responsible architects who shape our world through the design of meaningful and inspirational spaces. The BArch is a fully accredited professional program, which endeavors to prepare students for licensure shortly after graduation, reducing the need for further graduate education or an advanced degree.
Opportunities
Opportunities for enhanced field study and extracurricular experience in the Department of Architecture & Design are many.
Study Abroad — In addition to study abroad programs offered with partner schools within SUNY, the department maintains a relationship with the Sant'Anna Institute in Sorrento, Italy which is home to our signature 10-week study abroad program, offered each spring. Additional opportunities for study abroad in Estonia is offered in conjunction with the University at Buffalo Department of Urban and Regional Planning, Winter in Paris is offered in conjunction with the Fashion Institute of Technology, and various programs in Africa are offered in conjunction with SUNY Purchase. More information and an up-to-date list of offerings and admissions criteria is available from the campus study abroad office.
AIAS — The department maintains a chapter of the American Institute of Architecture Students. Leadership opportunities through this national network are provided to all students in the Department of Architecture & Design.
Field Study — Each student in every studio course offered in the Department of Architecture & Design will participate in a field study trip, which gives the student an opportunity to explore architecture and the built environment in the natural. Typical trips venture to regional locations such as: New York, Pittsburgh, Cleveland, Chicago, New Haven, Ithaca, Buffalo, and Mill Run, the home of Frank Lloyd Wright's masterpiece, Fallingwater.
CARS — The Center for Architecture & Remote Sensing provides students with access to cutting edge technology and equipment to further explore the built environment. 
Historicorps — The department maintains a relationship with Historicorps which provides students the opportunity to select a field study experience with an emphasis on historic preservation throughout the United States.
Minors
Students enrolled in the BArch program have had the opportunity to select a "cognate area" of special study. A list of options is available in the department office or from an academic advisor. 
Beginning soon, students will have (depending on their selected catalog year) the opportunity to select from an even broader list of minors offered by various departments throughout the college. See a list of current minors.
Portfolio
All students who apply to the BArch program are required to submit a portfolio of creative work that demonstrates their interest in design and the built environment.
Through the portfolio, the department hopes to get a sense of the applicant as a creative individual. We understand that the portfolio will not demonstrate mastery of architecture, but instead present a student's potential through explorations and representation of the built environment, which may be presented as art work such as drawings, sketches, models, sculpture, or photographs. The portfolio should focus mainly on the representation of space, but may also include a small representation of creative work such as woodworking, crafts, graphic design, and/or other creative endeavors (e.g., high school, college course) or from personal pursuits (e.g., employment, hobbies). Each portfolio should be a balanced representation of both two- and three-dimensional works.
Information for Transfer Students
Accreditation Information
In the United States, most state registration boards require a degree from an accredited professional degree program as a prerequisite for licensure. The National Architectural Accrediting Board (NAAB), which is the sole agency authorized to accredit professional degree programs in architecture offered by institutions with U.S. regional accreditation, recognizes three types of degrees: the bachelor of architecture, the master of architecture, and the doctor of architecture. A program may be granted an eight-year term, an eight-year term with conditions, or two-year term of continuing accreditation, or a three-year term of initial accreditation, depending on the extent of its conformance with established educational standards.
Doctor of architecture and master of architecture degree programs may require a non-accredited undergraduate degree in architecture for admission. However, the non-accredited degree is not, by itself, recognized as an accredited degree.
Alfred State Department of Architecture & Design offers the following NAAB-accredited degree program:
Bachelors of Architecture (BArch) 157 Credit Hours
Date of next accreditation visit: Spring 2021
View a complete archive of our NAAB records.
Mandatory Professional Licensure Disclosure (pdf)
Welcome
Prospective students are welcome to visit Alfred State at any time. To arrange a formal campus tour, or informal studio visit day, please contact your admissions counselor at admissions@alfredstate.edu.
Professional Outlook
Employment of architects is projected to grow 7% from 2017-2024, with a median salary of $76,000/year.
Emerging professional architects are in high demand in New York State.
US Bureau of Labor Statistics
Contact
William Dean, RA, AIA, Department Chair
607-587-4628
Pioneer Quotes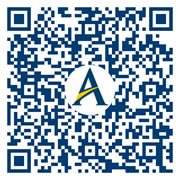 "The BArch program at Alfred State ensures a great professional start, grounded in solid technical and design instruction, that will lead to a variety of career options and opportunities for further study." - Christopher Platt, '19