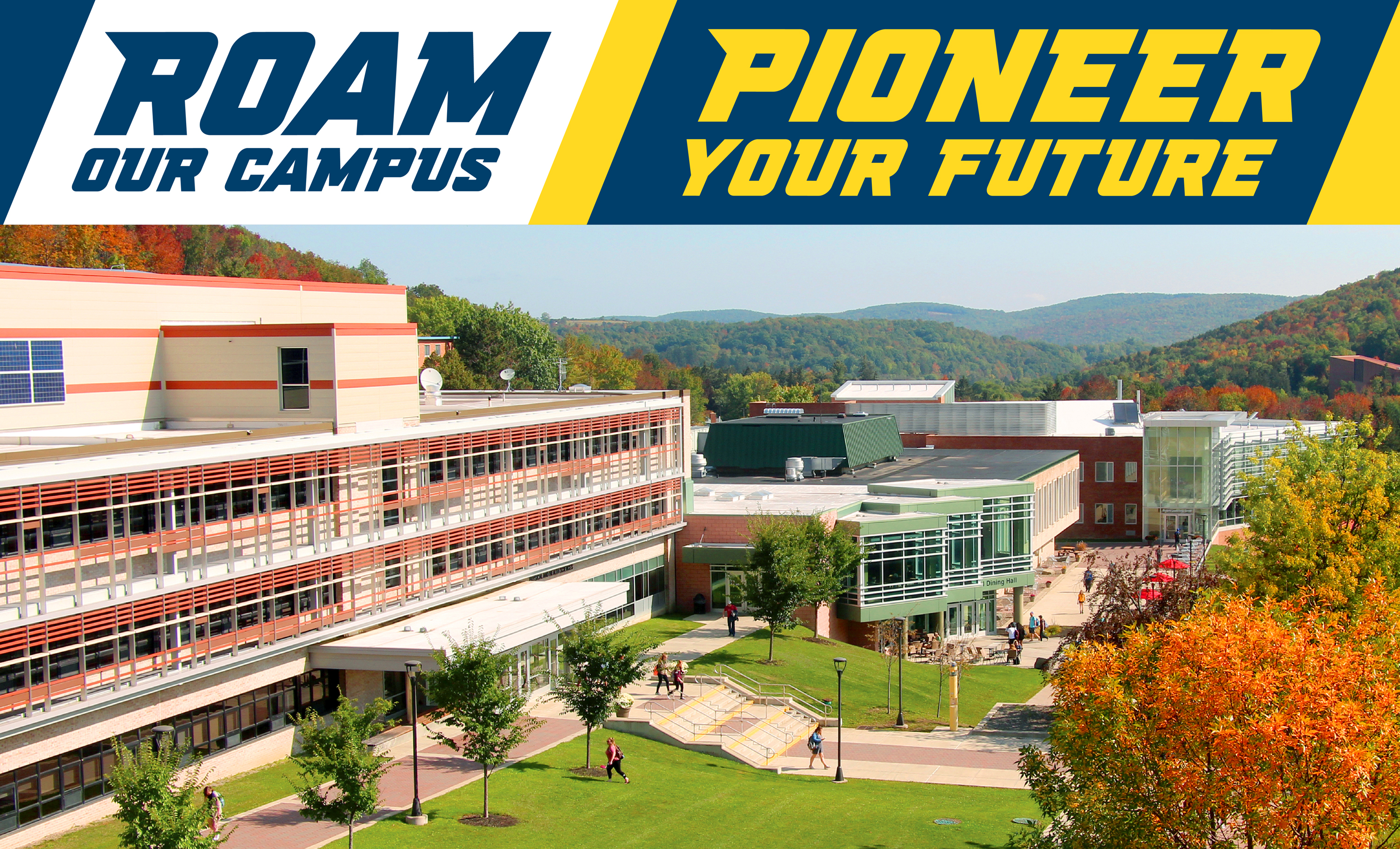 Hit the ground running ...
As New York State's best kept secret, there's plenty to explore when visiting Alfred State College. Uncover a campus with room to learn and grow as you build a future with a hands-on education pioneered for you.
More and more students are making Alfred State College (ASC) their top choice. An astounding 98 percent of our graduates land a job and start their career or choose to further their education. That success is one reason why ASC is ranked top 10 in the US among schools offering 17 different majors. Visit Us to come see for yourself or register for an open house.
In-Demand Majors
Four-year and two-year degrees are available in these areas:
Applied Technology and Trades
Architecture, Design, and Engineering Technology
Business and Information Technology
Healthcare and Sciences
Human Services, Criminal Justice, and Liberal Arts
Veterinary and Agricultural Technology
Online
Undecided
Please visit out Majors and Minors pages for further information.
Successful Careers
Alfred state offers career-focused education with about 80 in-demand majors. Every program includes project-based learning, hands-on training, and individual attention to empower students to land a job in their chosen career. For many of our programs, the number of employers ready to make job offers is greater than the number of students graduating with that degree. As evidence of our success, 98 percent of our graduates either continue their education or are successfully employed after graduation.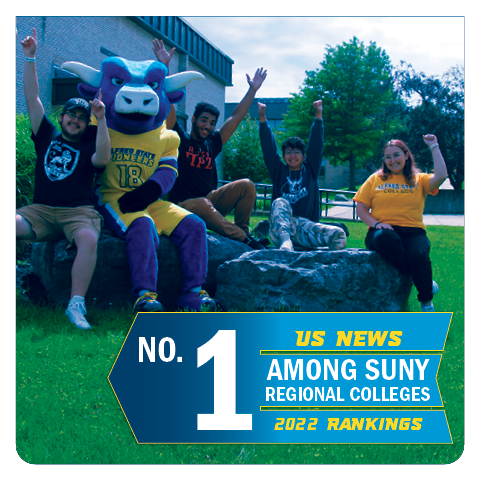 Quality Education
The 2021 U.S. News & World Report Northern Regional Colleges list shows Alfred State No. 1 among SUNY schools and No. 6 among all public schools in the 11-state Northern Region. For multiple years, the college has achieved a military-friendly school accommodation and is ranked No. 3 on the Best Colleges for Veterans list for public colleges in the north.
Alfred State also placed an impressive No. 3 among public schools for the Best Value Colleges across the northern region. For those who started at another college and are eager now to join ASC, we offer advice and support for transfer students.
Not Far From Home
While the college is not that far from home, it offers jaw-dropping scenic beauty and so many ways to enjoy the great outdoors. You may be amazed to see deer grazing on lawns, or look twice when you notice that this college town only has one traffic light.
Many students note that the rolling hills and unique environment allow them to focus more on studies with fewer distractions. If you're looking for an interesting road trip, Alfred is within easy driving distance to many locations:
| | | | |
| --- | --- | --- | --- |
| Letchworth Park, NY | 1 Hour | Rochester, NY | 1.5 Hours |
| Buffalo, NY | 2 Hours | Syracuse, NY | 2.5 Hours |
| Scranton, PA | 3 Hours | Cleveland, OH | 3.5 Hours |
| Pittsburgh, PA | 4 Hours | Adirondacks, NY | 4.5 Hours |
| Philadelphia, PA | 5 Hours | Washington, DC | 5.5 Hours |
| New York, NY | 6 Hours | Boston, MA | 6.5 Hours |
| Montreal, QB | 7 Hours | Cincinnati, OH | 7.5 Hours |
| Portland, ME | 8 Hours | Chicago, IL | 8.5 Hours |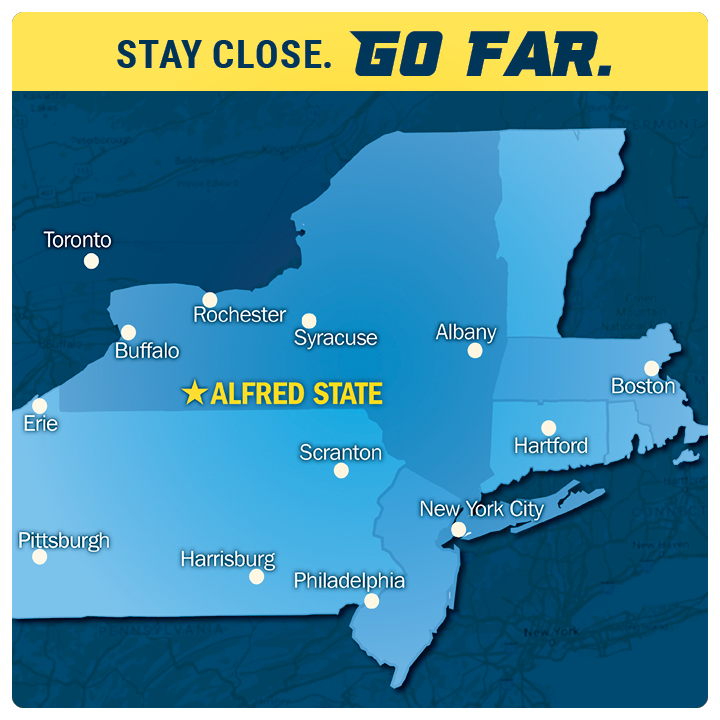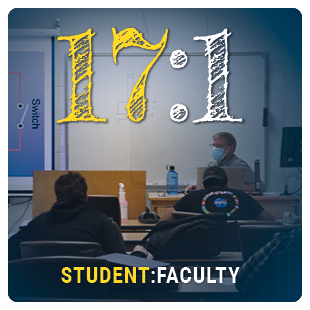 Affordable & Great Value
A college education is an investment, so you want to consider both the cost and benefits. We are very proud to keep our tuition and fees at a reasonable rate, below $8,900 for in-state students. And at Alfred State, we offer both an affordable and high-quality, Quality = Great Value.
Our college can boast great achievements in national rankings and we offer a wide variety of in-demand majors to match your interests. A campus population more than 3,600 students makes us a "right-sized" college: Not too small to limit activities and choices, and not too big to be impersonal. Our faculty are focused on student success because teaching is their number one priority, not research or publishing. With a student-to-faculty ratio of 18:1, professors know their students at Alfred State, resulting in students receiving the best preparation for a better career.
Student Activities
At Alfred State, you will also enjoy four fitness centers, an indoor swimming pool, 14 residential options along with student townhouses, dining selections in several locations, plus the hub of all activity is the state-of-the-art Student Leadership Center. More than 100 clubs, sports, and student organizations add to the vibrancy and energy on campus.
SUNY College of Technology
Alfred State is a member of the prestigious State University of New York (SUNY) system. As a SUNY College of Technology, Alfred State invests in the latest equipment and facilities to prepare students for the working world and to complement classroom instruction. Internships and on-the-job training provides students with hands-on experience that is sought after by employers.
Student Success Stories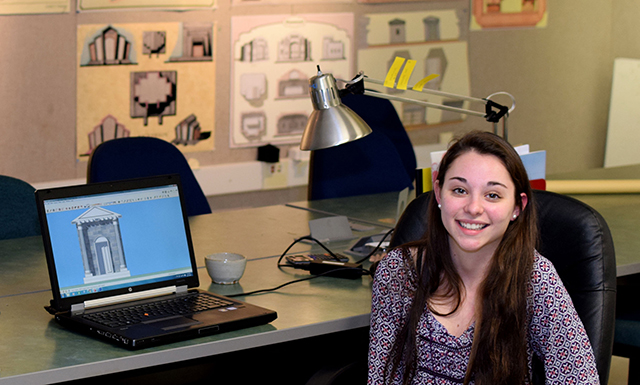 Sarah Travers

| Architecture

Sarah's major allowed her to study abroad in Sorrento, Italy.

Sarah loves the real-world experience she gets in her program through working on a variety of commercial and residential projects. Her major has also allowed her to study abroad in Sorrento, Italy, and to secure an internship with SWBR Architects in Rochester.

"At my internship, I dealt with clients. I was less nervous working with them because, through my class projects, I already knew what it was like to have clients and to have to meet their expectations."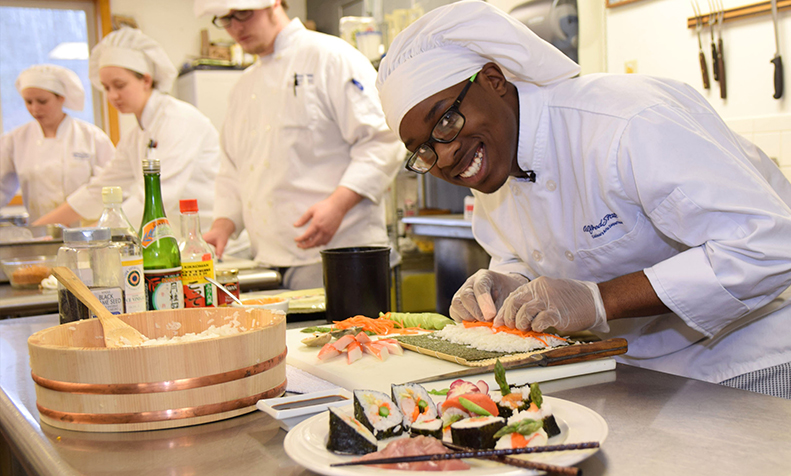 Charles Richards

| Culinary Arts

Being at Alfred State, Charles said, is like a second home because of the friendliness of the college community.

Charles Richards began honing his culinary arts skills a few years ago when he studied at the only culinary-based high school in New York City.

After enrolling at Alfred State, Charles was able to expand his knowledge to include all facets of the food industry, from mass food production to fine dining, the latter of which is his favorite. He plans on pursuing either catering or becoming a private chef.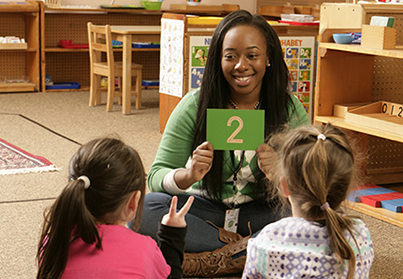 Nahillah High

| Human Services

The faculty "know you personally, rather than just as a number."

Coming from Brooklyn to Alfred, Nahillah admits, was an "environment shock."

"I wasn't really expecting it to be this rural, so I was kind of doubting coming here, but when I came up here for Experience Alfred, the RAs were really friendly and I actually sat in for a class with Dr. Jill Amati," she said. "I was able to answer one of the questions and she was really enthusiastic about it, so she made me feel really welcome and I liked the attention."

She added, "Also, during my birthday, the college sent me a birthday card and no other school did, so that made me realize that Alfred State is caring."
Patty Padilla

| Digital Media and Animation

Patty Padilla, a Manhattan resident, came to Alfred State undecided until she met a student in the Digital Media and Animation Department.

"In my head I always had all these ideas and stories; this major helped me organize my thoughts and share them with the world."

Patty was thrilled but skeptical when she heard about the major. "I immediately went and talked to a professor about the possibilities for jobs and what could I do with the degree. He sat with me for an hour and told me in detail about the many types of animation I could go into.