Flexible. Affordable. Valuable.
Whether you're looking for a career-ready associate degree or to complete a bachelor's degree for career advancement, Alfred State Online allows you to achieve your educational goals on your schedule, when and where you like. This flexibility is even available to students outside of New York State. Anytime. Anywhere.
Degrees earned through Alfred State Online are identical to the diplomas awarded to thousands of alumni of Alfred State, and applied learning is an integral component for each major. This makes for better prepared graduates who can put their knowledge to the test in the real world.
Don't want to wait? Many courses begin several times throughout the year. Enroll now or request more information.
Online Programs
Looking for an edge in your field? Need more flexibility to finish your degree? Choose from a variety of online degrees and two online certificate programs.
Get real-time, meaningful feedback from faculty, and benefit from more than 30 years of distance-learning expertise. With Alfred State Online, you can experience the freedom to access reading materials and discussion boards at any time of the day or night.
For 2018, AffordableColleges.com ranks Alfred State No. 16 in the US for Most Affordable Bachelor's Degrees, No. 11 in the nation for Out-of-State Students, and in the top 40 for Online RN to BSN Degrees. Online associate degree programs are also highly ranked, with the 2018 US News & World Report ranking Alfred State's court and realtime reporting No. 1 in the country and health information technology No. 2 nationwide.
View our online management course planning documents to map out future semesters(courses offered are subject to change): 2017-2018 (pdf), 2018-2019 (pdf), 2019-2020 (pdf), 2020-2021 (pdf)
BUSINESS LEADERSHIP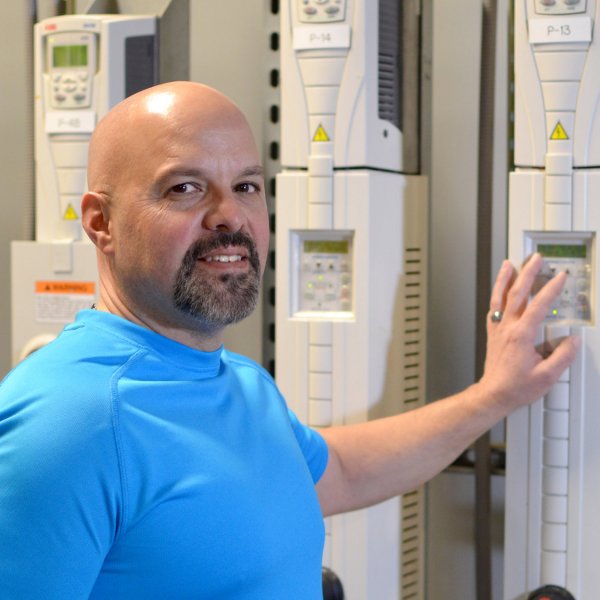 If you are seeking a promotion into management, you'll want to gain the business and supervisory skills needed to be a successful executive. Our graduates emerge as leaders, strong communicators, and effective team builders.
Build on your associate degree to complete a bachelor's 100% online.
CONSTRUCTION MANAGEMENT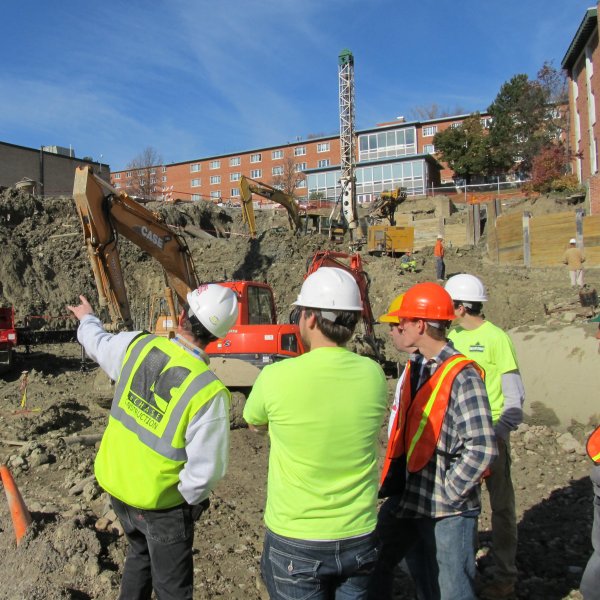 The Bachelor of Technology (BTech) in construction supervision is a completion degree that will add valuable construction business skills to a technical background. Students with carpentry, heavy equipment, electrical, mechanical, and architecture skills, to name a few, will be able to see how their skills are utilized to build the environment in which they live.
Construction Supervision (BTech Degree) 100% online.
COURT REPORTING
Graduates are prepared for the many in-demand jobs in the legal community, and you may choose to provide court reporting and captioning services as an independent contractor, to be your own boss.
Court and Realtime Reporting (AAS Degree) 100% online.
Court Reporting & Captioning (Certificate) 100% online.
HEALTHCARE INFORMATION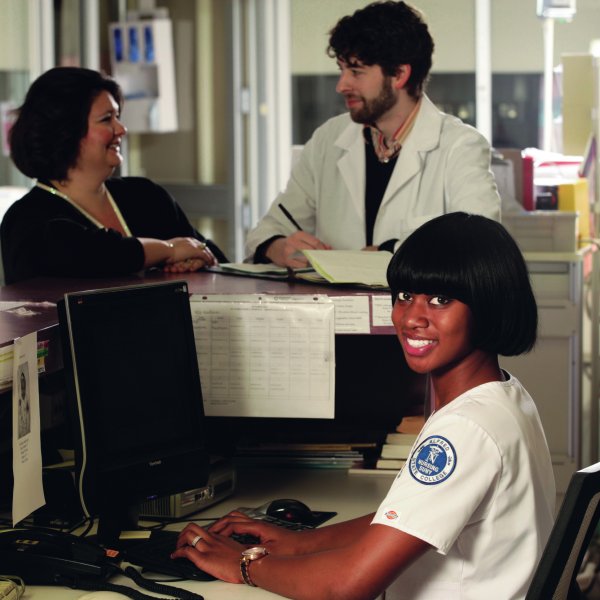 Prove your proficiency at collecting, coding, and managing the data and records essential to effective healthcare delivery. The Bureau of Labor Statistics projects a 15% growth in jobs from 2014 to 2024.
Health Information Technology (AAS Degree) 100% online.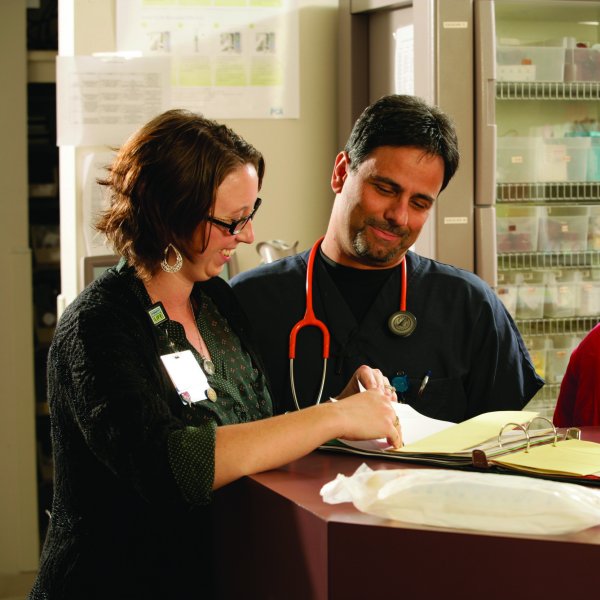 With a bachelor's degree, skilled medical professionals can see their opportunities for employment and promotions grow rapidly.
Healthcare Management (BTech) Build on your associate degree to complete a bachelor's 100% online.
Nursing (BS) RN to BSN Build on your associate degree to complete a bachelor's 100% online.
HUMAN SERVICES LEADERSHIP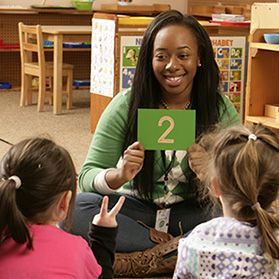 An increasing number of people are relying on social services. From children to retirees, assistance is needed for economic, medial, and mental health issues. You can help others through management of these needed programs.
Human Services Management (BS) Build on your associate degree to complete a bachelor's 100% online.
MEDICAL IMAGING SPECIALIZATION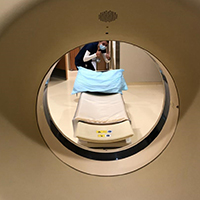 A certificate is the credential needed to specialize in the imaging field and advance your career.
Computed Tomography (Certificate) Course work 100% online with in person clinical component close to home.
Magnetic Resonance Imaging (Certificate) Course work 100% online with in person clinical component close to home.
INDIVIDUAL STUDIES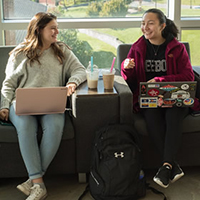 Pioneer your own path. Make your own major and include credits earned from earlier studies. Working with your adviser, you may choose courses that better prepare you for your unique career path. Complete an associate degree that will help you progress toward a bachelor's degree.
Individual Studies (AS) 100% online.
AVAILABLE COURSES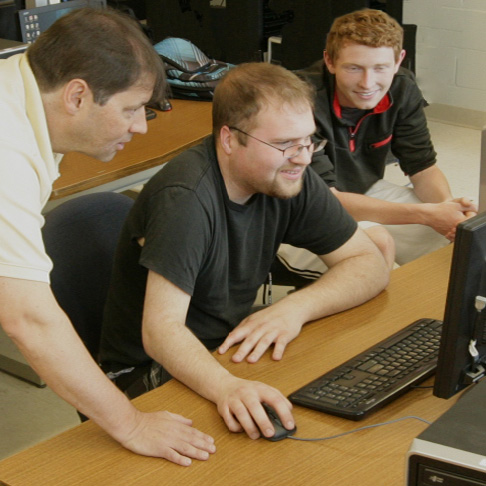 If you need to pick up an individual course for your degree completion, to boost your GPA, or simply to sample what Alfred State Online is all about, each year we offer 100+ courses served a la carte.
Register for your choice of credit classes available in:
Fall - Winter - Spring - Summer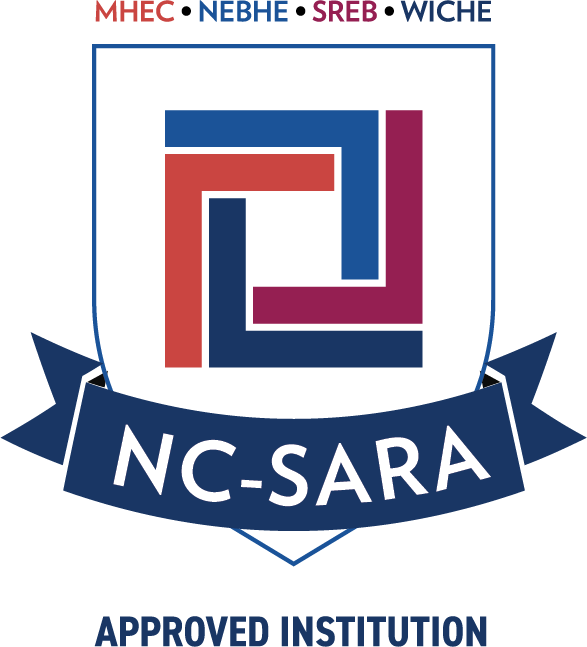 Alfred State College has been approved to participate in the National Council for State Authorization Reciprocity Agreements.
How Online Classes Work
Alfred State Online is constantly evolving based on employer demand, so our students gain the sought-after skills that will propel them into the future. How do we know what's hot? Our faculty have years of professional experience in their fields and they mine those connections, staying on the cutting-edge of their fields and passing that knowledge—and often those connections—on to you.
Online programs are accredited by the Middle States Commission on Higher Education. Our faculty love what they do and truly want you to succeed. That's why our classes are challenging and our curriculums are real. By the time you take your first steps in your chosen field, you'll already be three steps ahead.
You can take a full load of four to five classes per semester or choose to take one or two classes at a time that fits with your schedule. Non-credit courses are ongoing and start whenever you're ready. Credit courses are taught using myLearning powered by Brightspace. Courses must be taken on a computer with high-speed Internet.
Tuition Costs
Financial Aid consideration is available for online majors. Awards are determined by financial need based on data provided by the student on the FAFSA. Apply early!
How to Pay for College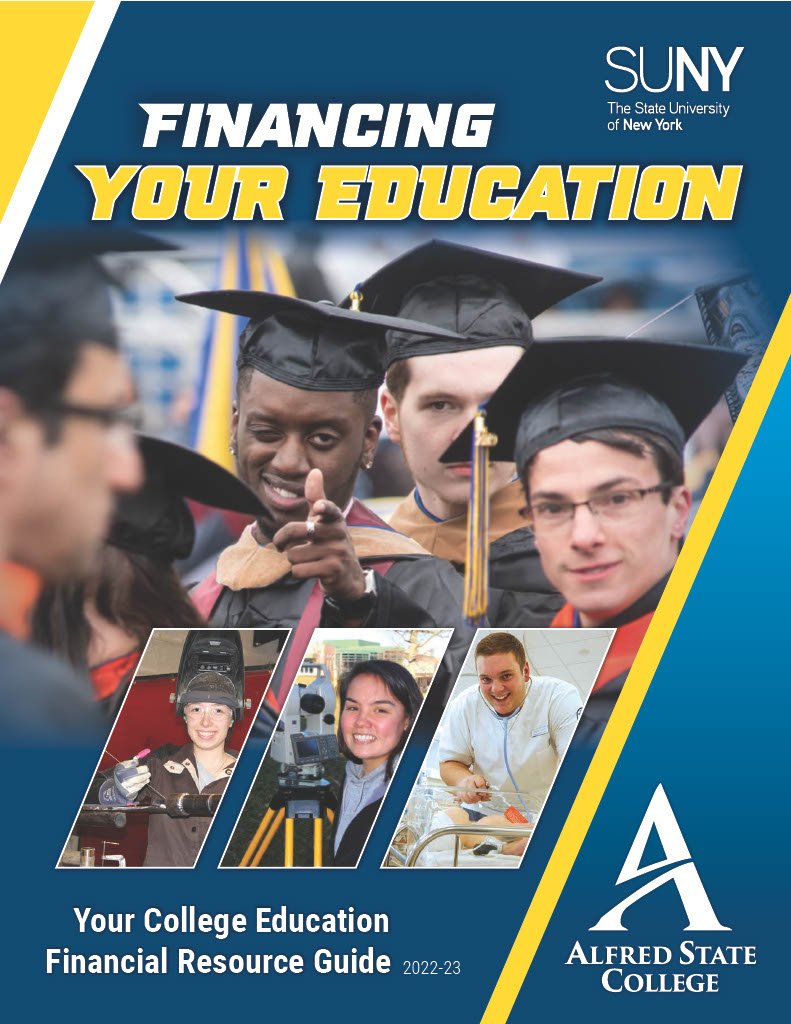 We Are Here to Support You
Busy professionals and students with tight schedules are our forte. Don't let your hectic calendar hold you back. Alfred State Online is made for people who need options, Students in our online programs are just like our traditional students—they may need academic support, want to reach out to other students, need help with a career search after graduation, or want to sign up for online tutoring sessions in math and writing.
Whether you're a matriculated student (accepted, and enrolled in a degree-granting program), non-matriculated student, or prospective student, you can contact our Online Education Office anytime, and we'll fill in the blanks.
Guide to Success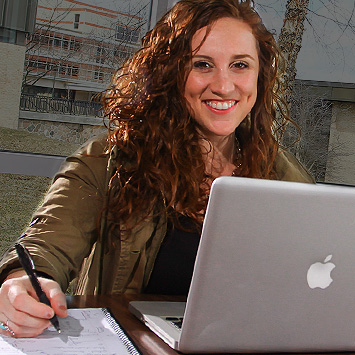 With programs built on cutting-edge knowledge, Alfred State Online will help you sharpen your resume and gain the edge on your peers to find the career path that's made for you. But, before you get started, we want to make sure you have everything you need. Each student who takes an online course at Alfred State must successfully complete the student readiness course prior to course access.
Online Learning Complaints and Grievances
If you have a complaint or grievance about an online course, instructor, or process, please email onlinelearning@alfredstate.edu as the first contact.
Additional information is also located on the NC-SARA complaint procedures website.
If contacting the departments above does not provide the outcome you are looking for, please contact the New York State Department of Education.