ASC ranked No. 3 in the US, colleges with veterinary/animal health technology/technician
2021 TheBestColleges.org
Program Advantages
Do you love animals? Alfred State's veterinary technology program is fully accredited by the American Veterinary Medical Association. Licensed veterinary technicians are indispensable members of the veterinary medical team, capable of providing everything from life support and surgical assistance to physical therapy and nutritional management. Our program is designed to provide you with extensive training in the theory and principles, reinforced with the hands-on technical, animal, and laboratory experience needed to prepare you for this exciting field.
Veterinary Technician National Exam Performance
| | |
| --- | --- |
| VTNE Accreditation Test | July 1, 2017 – June 30, 2020 |
| Number of first-time candidates that have taken the VTNE | 92 |
| Number of first-time test takers that passed the VTNE | 93.5% |
Professional Outlook
The demand for veterinary technicians is, and will remain, high, making attending vet tech school very attractive. The U.S. Department of Labor ranks the job outlook of the vet tech profession as excellent, meaning that there will be more job openings than qualified applicants over the next ten years. There is an expected 35 percent growth rate in veterinary technician employment expected from 2008 to 2018.
A new review of the best veterinary technology programs ranks Alfred State as the third best in the United States. The analysis is based on the likelihood of success for students who want to put their love of animals to work.
TheBestColleges.org explained that they "looked at the most important factors for prospective students, mainly common predictors of future success" to determine the best colleges for becoming a veterinary technician. These factors included admissions rate, default rate, retention rate, and graduation rate. Students agree that the Alfred State program prepares them for a fulfilling career.
U.S. Department of Labor
Contact
Phil Schroeder, PhD
607-587-3983
Pioneer Quotes
A new review of the best veterinary technology programs ranks Alfred State as the third best in the United States. The analysis is based on the likelihood of success for students who want to put their love of animals to work. -TheBestColleges.org, 2017
"I'm very thankful for everything Alfred State has taught me. Without my veterinary technician education (and an amazing one at that!), I wouldn't have gotten to where I am now. Parasit with Bliss, Clin path with Bolton, Anatomy with Doc, Radiology with Pierson, the list goes on and on. I was also able to work through school as a technician applying what I learned in the classroom to real life cases which was completely invaluable. I wouldn't have done as well as I did without that background. I'm unbelievably thankful for everything Alfred State has given me, and continues to give me. One of the best decisions I've ever made was to go to technology school first. Thank you all." -Sean Schubmehl, '11
"The vet tech program was really comprehensive, and prepared me well for working in the field. It was as challenging as it was rewarding, and it provided me with networking and support to start my career." -Megan George, '15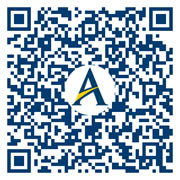 "I hired a graduate from the Alfred State veterinary technology program right out of school, and couldn't have been more pleased. Even when she first started, her knowledge of anatomy, front office protocol, animal handling skills, venipuncture, radiographic positioning and techniques, surgical suite skills (intubation and anesthetic monitoring), and dental cleaning were more than adequate. We're a small practice where a technician needs to multitask, and she was definitely up for the challenge. She has now been with me for 11 years, and I wouldn't hesitate to hire another Alfred State graduate." – D. Bennett, DVM
Alfred State Rankings and Awards