"Alfred is close to home and allows me to have small class interactions with teachers that are knowledgeable and have experience in the field."
Jamie McKay, '17
Program Advantages
Radiologic technology is a two-year AAS degree program preparing students to enter the exciting and ever changing health care field. Radiologic technologists administer ionizing radiation to produce anatomical images for diagnostic, therapeutic, and research applications. The program coordinates on campus didactic and laboratory classes with clinical experiences at area hospitals and clinics. Through clinical assignments, students have opportunities to work with the most modern and specialized equipment available alongside knowledgeable staff possessing a wealth of experience in imaging. A degree in radiologic technology can lead in many directions. Graduates can gain employment in large hospitals, suburban outpatient clinic or a rural physician's office. Specialization in dozens of clinical areas ranging from prenatal care to orthopedics, radiology management and education are just a few that are available to students upon graduation. A career in diagnostic medical sonography can open the door to a variety of employment opportunities and is only limited by the student's desire to learn and to grow.
Professional Outlook
Employment of radiological technicians is projected to grow 21% from 2012 to 2022, faster than the average for all occupations. Nation-wide there are currently 229,300 employed with a projection to 277,900.
United States Bureau of Labor Statistics
607-587-4129
Pioneer Quotes
"I was thrilled to find out Alfred State was getting the radiology program in 2015-16. Alfred is close to home and allows me to have small class interactions with teachers that are knowledgeable and have experience in the field. The clinical experience has been eye-opening and truly beneficial to the program. It validates the feeling that you have chosen the right path to you future." -Jamie McKay, '17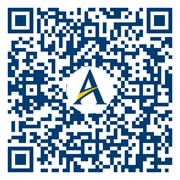 "I have always wanted to be in the medical field and being a radiologic technologists seemed like a great career choice. Luckily, the program at Alfred was available to me the same year I graduated from high school. I've loved the program; our x-ray lab is amazing and I have learned so much in this "hands-on" program." -Audrey Folts, '17