At a glance
From running through the academic halls as a kid to walking the same halls for the last 26 years as a professor, Mike Putnam, has Alfred State College pride running through his body.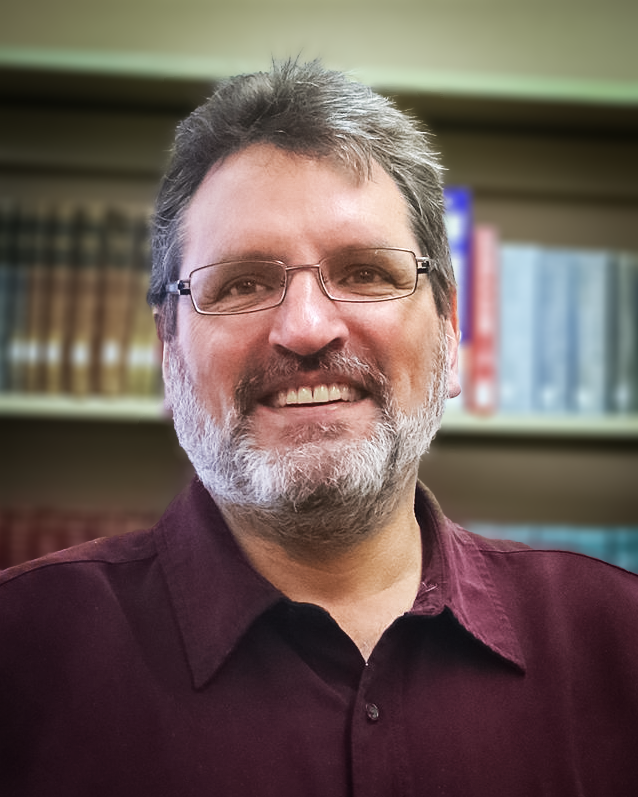 From running through the academic halls as a kid to walking the same halls for the last 26 years as a professor, Mike Putnam, has Alfred State College pride running through his body.
Putnam grew up in nearby Greenwood, NY and was the son of two Alfred State employees. His father, Ron, taught at the college for 35 years and his mother, Virginia, worked in the learning assistance area for over twenty years.
His collegiate education path started at Alfred State in 1980. He earned a pair of associate degrees, chemical technology and medical laboratory technology, before moving on to the University of Buffalo to earn a bachelor's degree in medical technology.
An opportunity to return to earn his master's degree at UB started to open the door to a career in education. "I have always wanted to teach because both my parents were educators. I never thought I would have the opportunity. In life one door closes another door opens. I had the opportunity to go back and get my graduate degree after working in a hospital for a while. That is when I probably picked up the bug for teaching. In graduate school I got together with a bunch of friends, and I helped them get through graduate school by being their unofficial tutor."
While working at FF Thompson Hospital after completing graduate school, Putnam had a flyer announcing a job opening for a professor position at Alfred State come across his lab. "There was a position at Alfred and my dad never told me about it because he thought I was happy doing what I was in a lab. They were looking for a microbiology and hematology professor for the med lab tech program. I said I would like to try it; I was the last person to interview for the job, and I was fortunate to land the job."
Putnam looks back at his own time as a student to draw inspiration for his teaching style. "My education here far surpassed anything I ever received elsewhere. My heart is truly here for Alfred State College. The teachers we had were so exceptional. It was more personalized, they knew who you were, they always said hi to you. I try to emulate that approach."
Putnam smiles when he recounts classes with Art Gaisser, Dr. David Schwert, Dr. Randolph McRae, Hal Hackett, and an influential high school teacher, Paul Barniack but a class he took from his father and Victoria Bolton stand out.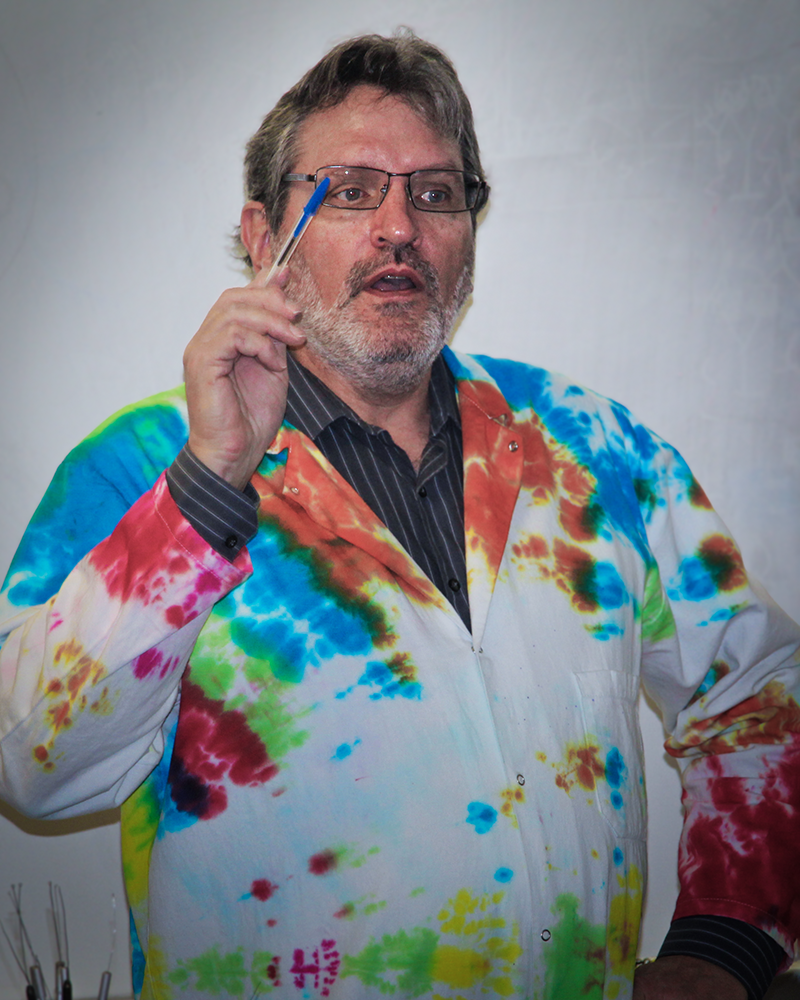 "I was fortunate enough to have my dad, he taught me one semester of A&P. It was a little scary because I wasn't sure what he would do. He is probably one of the best teachers I have ever had. He is a hero of mine as well as a mentor of mine. If I ever had problems here teaching, remember his advice: 'When things are bad focus on teaching, that is what you love.' I have used that advice during my 26 years."
Bolton was just starting her teaching career when Putnam was a student. "She gave me that bug to be a good person and really focus on my education. I was fortunate enough that she was not only my teacher but one of my mentors when I became a professor. I taught side-by-side with her. I have learned so much from her. Her dedication for her students has rubbed off."
Putnam prides himself on being dedicated to his students and being a role model for them. "It is an important thing to me to be a role model for my students. Important for them to see that you need to work hard to be successful. In 26 years, I have closed my door twice. If a student comes to my door and I am working, I don't care if it is the busiest day of my year, I drop it and talk to the student."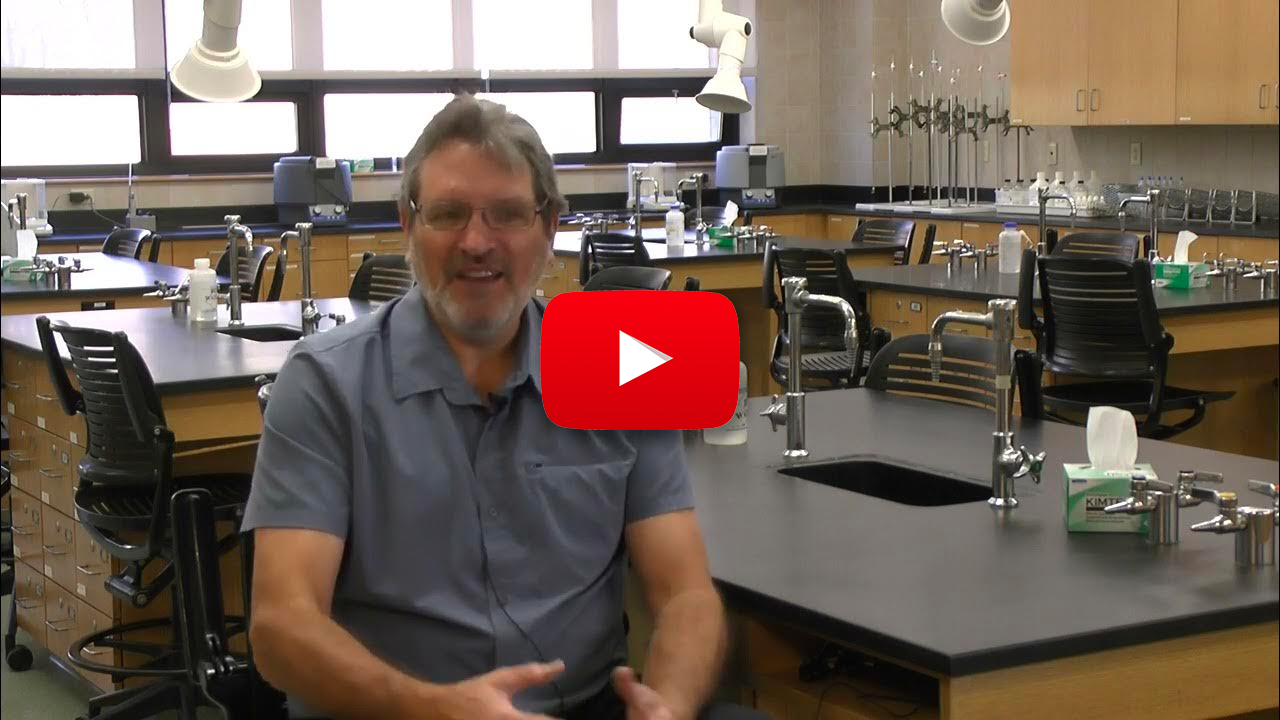 Walk into his office and you will quickly notice his love of the outdoors. Putnam is an avid outdoorsmen and sports fan. He enjoys hunting, fishing, golfing, and watching his students compete at Alfred State.
"I always try to make a point that if I have a student in any sport that I try to go to their games. I think it is important to be involved in their lives outside of academia. That way they can see that you are a human being and that you like other things they may like. "
Student success fuels Putnam. "I get three to five thank you notes every year. It is always fun to see students struggle and all of the sudden it clicks for them. I really love those moments, the thank you cards, and becoming friends with students. One time, I got a five page note from a student that transferred to Geneseo. She thanked me for making my course so rigorous, so it taught her she had to study. She said that without that course she wouldn't be successful at Geneseo. She went on to be a doctor."
Putnam lights up talking about former students that have returned to Alfred State to join the faculty. "Professor (Nicole) DiRado was a student of mine, and I am so happy that she came back and wanted to teach here. I had a small role to play in that. That makes me proud. I had another student, Sarah DeRosier, that taught vet tech here for four years here before moving on."
Putnam believes in Alfred State. "I love the size of our classes. I love that we have students from all backgrounds. I truly believe we are the Harvard of the tech Schools. We do a great job educating our students, we give them skills so they can be successful not only in their jobs but also in life."
Over his career, Putnam has taught students from a wide range of majors in a variety of classes with a passion and pride that has helped them find their purpose as they embark in their career path.