It's never too early for architecture students to start thinking about professional licensure. That's why Alfred State College's Department of Architecture and Design is taking all of the steps necessary to help make information on how to become a registered, practicing architect widely accessible to students.
One of the ways in which the department is accomplishing this is by appointing an architecture student to the position of student architect licensing advisor. Following the graduation of last year's advisor, Adrienne Drumm, the department has recently appointed Joseph Ferreri as her successor.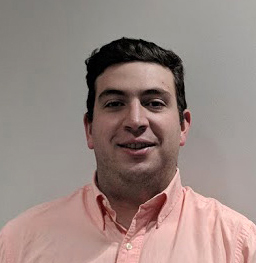 Ferreri, an architecture major from Marion, will join Professor William C. Dean, RA, AIA, the department's faculty architect licensing advisor, in providing information and guidance on experience and registration to the department's 170 architecture students. Upon successful completion of the BArch degree, graduates may begin an internship and the other professional steps leading to licensure as a registered, practicing architect.
Dean said, "Joe is one of those rare individuals who has been working in an office since his first year at Alfred State, and most likely has more architectural experience than anyone at his level in the program. He jumped at the chance to take on this new role, and I have no doubt he will do a great job."
Architect licensing advisors are responsible for disseminating up-to-date information on the Architectural Experience Program (AXP) to students and faculty at their school. The AXP is administered by the National Council of Architectural Registration Boards (NCARB), and is required for becoming an architect in New York State.
Like the AXP state advisors, these volunteers are informed on AXP by the National Chapter of the AIA on a daily basis, and also communicate with the AIA, NCARB, and with each other regularly. These individuals are also considered trusted sources of information on AXP and are funded to attend the annual Architect Licensing Advisor's Conference.
Of his new position, Ferreri said, "Licensing is a critical part of architecture and I am happy to be able to educate the student body regarding this topic. I have big shoes to fill; however, with the help of my professors, I'm sure it won't be a problem!"