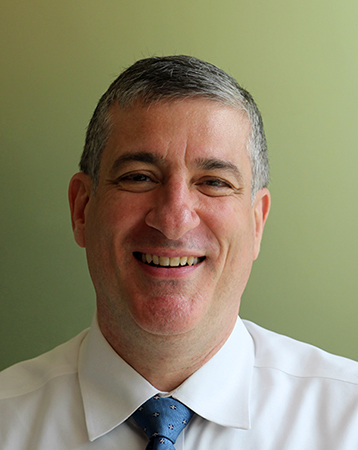 With a scholarly history of documenting the power of workers coming together to improve society, the new Arts and Sciences dean at Alfred State College (ASC) is an advocate for teaching career skills in higher education.
Daniel Katz, PhD, previously served as the chief academic officer for two colleges. Serving the needs of first-generation college students who are looking to launch careers has been a focus throughout his academic appointments.
"Alfred State College is an ideal place for me," Katz said. "I am energized by the excellent degree programs and first-rate faculty and staff. My own values are aligned with the mission of the college to build community and promote service at home, throughout the country, and in the world. And I am especially happy about working with diverse, curious and ambitious students from all over New York State — even my home town of Brooklyn! — and beyond."
Previously, Katz has served as the vice president for academic affairs at Metropolitan College of New York and provost at the National Labor College. At Rutgers University, he received his PhD in American history. Katz is the author of the book "All Together Different: Yiddish Socialists, Garment Workers, and the Labor Roots of Multiculturalism," co-editor of the book "Labor Rising: The Past and Future of Working People in America," and he is co-authoring the book "Woven Together for Justice: A History of the Needle Trades Unions."
Based on student interest and jobs that are in demand by employers, Katz supervised the creation of multiple new degree programs at both the undergraduate and graduate level. In his leadership roles, he utilized data to drive decisions regarding program development and student retention. Supervising a center for excellence in teaching, he mentored both full-time and adjunct faculty to improve teaching skills. Katz also collaborated with government agencies, non-profit organizations, corporations, and schools.
Much of Katz' career, scholarship, and volunteer activism has centered on women's communities, communities of color, and underserved populations. His writings have chronicled how workers have reached across racial, ethnic, and cultural lines to build a brighter future. As a matter of both principle and practicality, Katz believes in supporting women and minorities who are striving to succeed and helping them to advocate for themselves.
Dr. Kristin Poppo, Alfred State provost, said the college is delighted to welcome Katz as the new dean of Arts and Sciences.
"Dr. Katz brings with him an accomplished and distinguished academic background, as well as a passion for diversity and equity, and a career-centered approach to learning," Poppo said. "Therefore, we believe he is an excellent fit as the head of the School of Arts and Sciences, and will have a great impact on our students and our college."