Interview with WGRZ, WNY Students' Innovation Powers Eagle Cam.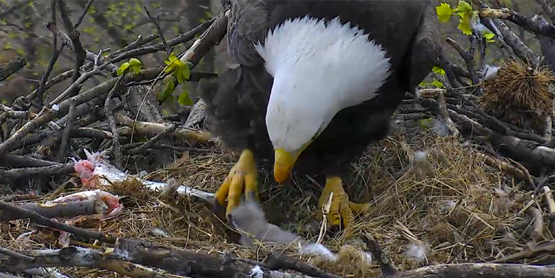 Bald eagle fans around the world are watching for baby eagles to hatch live via the Internet, thanks to a solar power system for video monitoring designed and installed by students from Alfred State's Electrical Trades Department.
On March 18, the first of two eggs hatched in a nest on the grounds of the US National Arboretum in Washington, DC. In October, five students installed the solar power system to support a video camera monitoring system for a pair of eagles named "Mr. President" and "The First Lady."
"I'm thrilled that our students at Alfred State have helped people around the world monitor the birds and to witness as a new eaglet emerges," stated Jeff Stevens, assistant professor of Electrical Trades. "We've installed multiple photovoltaic systems at the Arboretum but all of the media attention to this webcam is unusual. It's a tremendous asset to promote the American Eagle Foundation and for making people aware of Alfred State."
Media organizations around the world have publicized the webcam at www.DCeaglecam.org and explained how Alfred State students installed a unique solar-powered trailer at the site to supply the energy for the public to view the nesting and hatching. Network television newscasts have also broadcast the webcam live to monitor progress inside the eagles' nest.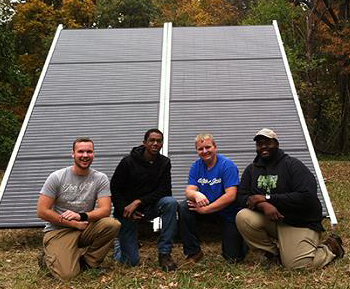 The innovative solar power installation was handled by Alfred State electrical construction and maintenance electrician majors: Ethan Yanda, Wayland; Thomas Wzientek, West Seneca; Justin King, Uniondale; Oliver Jackson, Williamsville; and Mike Lee, Brooklyn.