ASC ranked No. 3 in NY, colleges with mechanical engineering technology
2021 Money Magazine
Program Advantages
Mechanical Engineering Technology at Alfred State is ranked #14, Money Mag: Best Colleges
From the first semester of your first year, the two- and four-year mechanical engineering technology programs will engage students in hands-on learning opportunities both in and out of the classroom. Mechanical engineering technology program graduates are prepared to be mechanical technologists and technicians for industry in engineering related areas, including automotive component design, heating, ventilation, and air conditioning (HVAC), process and component design, mechanical systems design, energy systems, product development, and technical support and sales.
Mechanical Engineering Technology has a Tool/Supplies lending program
The beginning of the semester can bring with it a lot of expenses. There is a program that may be able to help.
The tools/supplies lending program is an initiative to ensure the academic success of our students. The purpose of the loan program is to temporarily lend items.
Funded through a Title III Department of Education Strengthening Institutions Grant, this program provides tools/supplies for students who are not able to afford to immediately purchase them. If a non-disposable item, these need to be returned at the end of the semester.
Students interested in utilizing the program must complete an application. The program is open to eligible students who are in need, although priority is given to first-year students.
Tools/supplies are lent on a first-come, first-served basis for the entire semester to eligible students. There is no cost for the student to participate in this program.
Participating students are given a contract detailing the tools/supplies they have been loaned and when these are due to be returned.
This program has the following items that can be borrowed:
Laptop
Mechanical Tool Kit
ELET First Year Parts Kit
ELET Tool Kit
ELET Digital Multi-meter
ELET Electronic Fabrication Parts Kit
Professional Outlook
2015 Median Salary: $53,910, Mechanical Engineering Technician (AAS)
2015 Median Salary: $83,590 Mechanical Engineer (BS)
Employment of mechanical engineers is projected to grow 5%.
Related Links
ABET, the accreditation body for engineering technology programs: abet.org
607-587-4690
Pioneer Quotes
"We have been very impressed with their work ethic, knowledge base, and ability to contribute to our engineering team in a meaningful way –right away."  -Jennifer C. Gnage, PHR Human Resources Manager, Oxbo International Corp.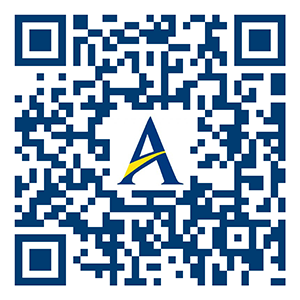 "Alfred State was close to home. I visited other colleges such as RIT and UB, but I didn't receive the same welcoming feeling as I did from Alfred. I enjoyed the smaller class sizes and was able to really create a relationship with my professors. I would recommend Alfred State's mechanical engineering program to everyone." -Skip Giverson, '14
Alfred State Rankings and Awards