ASC's BS degree ranked No. 7 in US, colleges with human resources management/personnel
2021 OnlineU.org
Program Advantages
The human services program offers students an opportunity to engage in an internship with a local human service organization to gain hands-on experience in the field. In the classroom, students learn skills for helping people, including communication, organizational, problem solving and daily life management skills.
Professional Outlook
Employment for human services professionals is on an upward trend. According to the Bureau of Labor Statistics (BLS), it is projected to grow by about 11 percent in the next six years. Opportunities in human services include working with the elderly, children, homeless, immigrants, people with disabilities, mentally ill, and veterans.
Federal Bureau of Labor Statistics
607-587-4280
Pioneer Quotes
"My time at Alfred State was amazing. Not only did I find forever friends, Alfred helped me obtain my career….. through great courses to an amazing internship that helped me realize what I want to do and who I want to be. I'm so grateful that I had the opportunity to attend Alfred State." -Chelsea Dunn, '16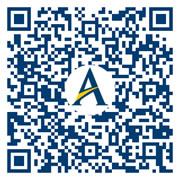 "The faculty in the human service management program were excellent while I was at Alfred State. I found myself surrounded by professors who were engaged in my learning just as much as I was and who genuinely wanted to see me succeed. I could always find someone to answer my questions and although I changed what I wanted to do several times throughout my time at Alfred State I always found support and encouragement to follow my dreams." -Destinea Wright Perkins, '16
Alfred State Rankings and Awards