ASC Ranked No. 1 in NY, colleges with health information technology
2021 TheBestSchools.org
Program Advantages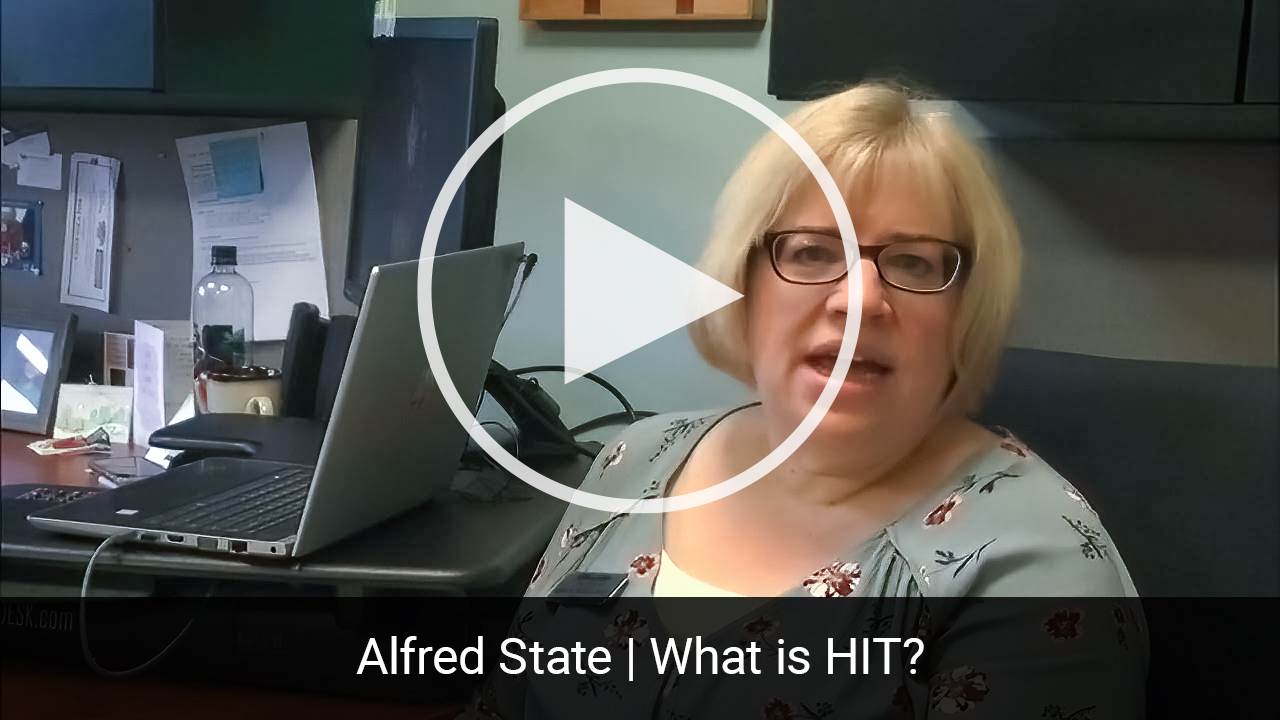 While the physicians, nurses, and healthcare team are taking care of you and your loved ones, health information management (HIM) professionals are the ones taking care of your information, ensuring it's protected, private, captured, stored and made available when you need it. From coding your information for payment by insurance companies, research, reporting, strategic planning, etc., we are there to manage the entire process for health information and more. This program is offered online.
Accreditation/Certification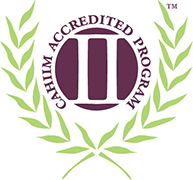 The Health Information Management accreditor of Alfred State College is the Commission on Accreditation for Health Informatics and Information Management Education (CAHIIM). The college's accreditation for associate degree in health information technology has been reaffirmed through 2026. All inquiries about the program's accreditation status should be directed by mail to CAHIIM, 200 East Randolph Street, Suite 5100, Chicago, IL, 60601; by phone at (312) 235-3255; or by email at info@cahiim.org.
To become credentialed, students in the health information technology program must successfully complete the academic requirements for an associate of science in health information technology. The RHIT exam is administered by the national professional association, AHIMA. Successful completion of this exam allows the individual to use the designation of RHIT.
For more information regarding the RHIT certification exam please visit the AHIMA Certification website.
Alfred State is accredited by the Middle States Commission on Higher Education [3624 Market St., Philadelphia, PA 19104, 215-662-5606].
Program Outcomes
2021-2022 Academic Year
Graduation Rate: 8/10 full-time students graduated within 3 years of beginning the program. Note: This total does not include part-time students, who make up over 59% of the health information technology student population.
Satisfaction Rate: 96%
For the time period of August 2021-July 2022 the RHIT Exam Pass Rate: 86%, twelve of fourteen first-time RHIT examination test-takers passed on their first attempt.  One repeat test taker completed their RHIT exam with a passing score on the second attempt.
Student Achievement Data
Employment and Continuing Education Report
Survey Details
2018
2019
2020
2021
 
Receiving Degrees
22
13
15
12
 
Responding to Survey
15 (68%)
5 (38%)
6 (40%)
11 (92%)
 
Employed
15 (100%)
5 (100%)
5 (83%)
10 (91%)
 
Employed in Field
14 (93%)
5 (100%)
5 (83%)
9 (90%)
 
Transferred
-
-
1 (17%)
1 (9%)
 
Unemployed & Seeking Employment
-
-
-
-
 
Unemployed & Not Seeking Employment
-
-
-
-
 
Source: Website (Career Development Office) Employment and Continuing Education Report 
Professional Outlook
Overall employment of medical records and health information specialists is projected to grow 17 percent from 2021 to 2031, much faster than the average for all occupations.
Quick Facts: Health Information Technologies and Medical Registrars
2021 Median Pay

$55,560 per year

$26.71 per hour

Typical Entry-Level Education
Associate's degree
Work Experience in a Related Occupation

None

On-the-job Training
None
Number of Jobs, 2021
39,900
Job Outlook, 2021-31
17% (Much faster than average)
Employment Change, 2021-31
7,000
US Department of Labor Statistics https://www.bls.gov/ooh/healthcare/health-information-technologists-and-medical-registrars.htm
Federal Bureau of Labor Statistics
607-587-3675
Pioneer Quotes
"The education I received at Alfred State (HIT program) was so directly relevant to my job in HIM at our local hospital. Everyday I hear something at work that I learned about during my time at Alfred. I feel confident that I could pursue any opportunity in HIM and be totally prepared and knowledgeable!" -Peg Moran, '15
"We, as professionals in the health information field, understand the value of educational institutions that provide their students with up-to-date, HIM focused, relevant courses as well as the professional internships that each student completes. As a result of experiencing what Alfred State offers their students in the HIM field, Samaritan has offered positions to several graduates as well as recommended the college to our employees that are interested in the profession." -Linda Buker, Samaritan Medical Center
Alfred State Rankings and Awards