ASC Ranked No. 3 in the US: Colleges with Health Information Technology
2018 TheBestSchools.org
Program Advantages
While the physicians, nurses, and healthcare team are taking care of you and your loved ones, health information management (HIM) professionals are the ones taking care of your information, ensuring it's protected, private, captured, stored and made available when you need it. From coding your information for payment by insurance companies, research, reporting, strategic planning, etc., we are there to manage the entire process for health information and more. This program is offered online.
Professional Outlook
Employment of health information technicians is projected to grow 15 percent from 2014 to 2024. The demand for health services is expected to increase as the population ages.
Federal Bureau of Labor Statistics
607-587-3675
Pioneer Quotes
"The education I received at Alfred State (HIT program) was so directly relevant to my job in HIM at our local hospital. Everyday I hear something at work that I learned about during my time at Alfred. I feel confident that I could pursue any opportunity in HIM and be totally prepared and knowledgeable!" -Peg Moran, '15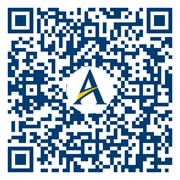 "We, as professionals in the health information field, understand the value of educational institutions that provide their students with up-to-date, HIM focused, relevant courses as well as the professional internships that each student completes. As a result of experiencing what Alfred State offers their students in the HIM field, Samaritan has offered positions to several graduates as well as recommended the college to our employees that are interested in the profession." -Linda Buker, Samaritan Medical Center
Alfred State Rankings and Awards