"Alfred State grads are well rounded and prepared for the work field."
Fleet Transportation
Program Advantages
1,800 hours of hands-on and classroom training gives our students the confidence and ability to work as independent technicians immediately after graduation.
Professional Outlook
Our students are employed all over the country in a wide variety of organizations where the repair of trucks and heavy equipment is required.
Bus and truck mechanics and diesel engine specialists can earn a salary of $62,150.
2015 NYS Department of Labor
Contact
Eric Wilmot, Department Chairman
607-587-3122
Pioneer Quotes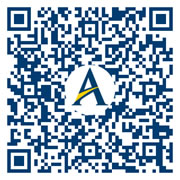 "You'll have the opportunity to enjoy some amazing experiences that will last a lifetime." -Stephen Krolak, '17
Alfred State Rankings and Awards