ASC ranked No. 7 in NY Public Schools for Criminal Justice
2022 Niche.com
Program Advantages
The criminal justice AS degree is designed for students intending to pursue careers in law enforcement, correctional rehabilitation, juvenile and adult probation and parole, private security and investigations, forensic science, military police, and criminology research to name a few. This program may require the student to submit to criminal background checks. The Alfred State criminal justice curriculum is designed with flexibility to prepare students for authentic vocations in either public or private entities of the criminal justice system as well as the ability to transfer with the skills required for success in a baccalaureate degree program in criminal justice. The two-year associate's platform provides application of theory better preparing graduates for entry level positions and situates them well for occupational achievement through developing critical thinking and communication skills.
The bachelor of science (BS) degree in criminal justice provides graduates a solid foundation in the field of criminal justice, both its essential components and emerging areas, with a focus on leadership and applied learning. With strong preparation in conceptual knowledge, students gain practical experience in criminal justice, including the opportunity to complete either an internship or a lab-based criminal investigation course in their final semester.
Professional Outlook
Many graduates are engaged in careers as criminal investigators, patrol officers, drug agents, prosecuting attorneys, private criminal and civil attorneys, probation and parole officers, correctional counselors, security managers, private investigators, undercover investigators, crime-scene technicians, forensic scientists, crime-lab experts, and other positions in municipal, state, federal, and private agencies. There is an expected job growth of 5% in law enforcement and 10% in protective service work by the year 2024.
U.S. Bureau of Labor Statistics
607-587-4280
Pioneer Quotes
"I really do like this criminal justice program. I became a true pioneer to the program, not knowing what to expect. There weren't any success stories or anyone I could ask who had majored in criminal justice at Alfred State before me. Now, after completing 50% of my program, I am confident that anyone who decides to join this program will be very knowledgeable of our country's criminal justice system. With amazing professors here at Alfred State always willing to help out their students, a criminal justice student is destined to excel at their academics and pursue any career with their degree." -Calvin Ganthier, '18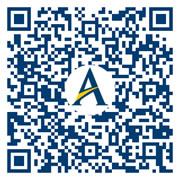 "This program is designed to prepare tomorrow's sterling performers in the rigors of an evolutionary discipline." -Dr. Mark Whitman