ASC Ranked No. 1 in the US, Colleges with Court Reporting
2018 U.S. News and World Report
Program Advantages
Embark on a career that's vital, exciting and rewarding with coast-to-coast opportunities at your fingertips. Court reporters can work in the legal community, provide communications access for people with hearing loss, be an independent contractor, or run their own reporting agency.
These programs, approved by the National Court Reporters Association, prepare students for careers as official, freelance, real time reporters, and captioners. One feature of the court and realtime reporting program is the development of high-speed recording skills to 225-plus words per minute through the use of real-time translation machine shorthand and computer aided transcription (CAT).
Hands-on experience pays off for graduates entering the working world. Read testimonials from some of our business department alumni.
Three-year grad rates for the court & realtime reporting AAS program
Fall 2014: 33% (2/6)
Fall 2013: 38% (3/8)
Fall 2012: 50% (4/8)
Fall 2011: 57% (4/7)
Fall 2010: 55% (6/11)
Technical Standards
Students must be able to tolerate the sitting position for prolonged periods of time (up to eight hours daily).
Students must be able to meet industry standard speeds.
Students must have sufficient manual dexterity to operate industry standard machinery.
Students must possess adequate hearing to provide accurate verbatim transcripts.
Professional Outlook
Upon completion of the program, students will be well prepared to assume professional employment in the following areas:
Official court and hearing reporters
General freelance reporters
Real time and closed captioning reporters
Legal office administration and scoping
Please review our General Requirements & Minimum Standards (pdf).
Discover a career in court reporting.
You can take a self-test (pdf) to determine your interest in court reporting. (Original self-test may be found at: McCormick, R.W., Blake, M.J. (2019). The Complete Court Reporter's Handbook and Guide for Realtime Writers (6th ed.) Norco, CA: Professional Educational Distributors.)
2016-2017 Alfred State Catalog
Contact
Melissa Blake, Program Coordinator
607-587-3427
Pioneer Quotes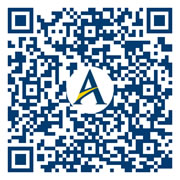 "For me, learning the skill of stenography would have been impossible anywhere else. Alfred State gave me confidence, knowledge and abilities to complete my goal and allowed me to have a career lined up before I even walked across the stage." -Abby Kohler, '16
Alfred State Rankings and Awards