ASC ranked No. 2 for Best Colleges Mid-Atlantic States in Construction Management
2022 CollegeFactual.com
Program Advantages
Alfred State construction management program focuses on both commercial building and heavy civil construction. Using real plans and specifications for real construction projects in NY, students complete the same tasks they will their first years of their career in our labs. Our students routinely place at the Region 1 Construction Management Competition put on by the Associated Schools of Construction.
The BS degree is accredited by the American Council for Construction Education (ACCE).
ACCE Degree Program Highlights https://www.acce-hq.org/ 
American Institute of Constructors, National Associate Constructor Exam Results 2021 (pdf)
ACCE Assessment Cycle 2017-2020 (pdf)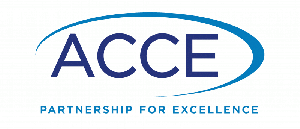 Professional Outlook
Our graduates go on to jobs with the title of project engineer, quality control engineer, assistant superintendent, assistant project manager, and material sales. Starting salaries range from $50,000-$80,000 - per the 2021 employment and continuing education report. Need is expected to grow by 8%.
http://www.bls.gov/ooh/management/construction-managers.htm
607-587-4625
Pioneer Quotes
"The feedback I would like to share is that I continue to be impressed with the caliber of graduates we have had come down to work for us. They have been doing a remarkable job managing million dollar subcontractor packages and lead the pack in their peer group in terms of performance. Keep up the good work on your side and keep encouraging the strong ones to join the Balfour Beatty family." -Tim Boerschlein, '08, project manger at Balfour Beatty
"Plug and play says it all; the grads we have hired out of this program have the skills, knowledge, and aptitude to quickly fill and excel in key roles of our operation." -Bill Snyder - senior district manager, National Fuel
"This project is truly a modern marvel because it's the first time something like this has been done, raising a bridge roadway and keeping the bridge open to traffic. It's a great first project because it covers everything we learned in CM; precast concrete, planning, scheduling, steel, etc." -Zauch Mauch, '14, civil/steel inspector, Greenman-Penderson Inc.
"Alfred State construction management graduates are well prepared with the technical knowledge, leadership and hands on experience that allows them to quickly integrate into our project teams." - Fred Thompson, '00, vice president, LeChase Construction, Inc.
Dale C. Harvey Jr., building construction (AOS) & construction management engineering technology (BS)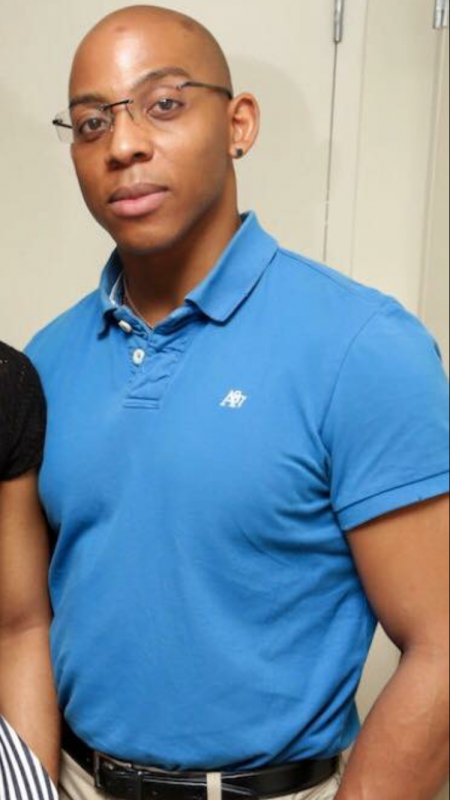 Dale C. Harvey Jr. is a project engineer for Gilbane Building Company in New York, NY. Dale graduated from Alfred State in 2007 with an associate's degree in building construction. He then furthered his education with Alfred State and received his bachelor's degree in construction management engineering technology in 2011. Dale was a student athlete at Alfred State, participating in baseball and football. He began working with Gilbane in June 2011 as an office engineer through their Upstate New York office. In December 2012, Dale relocated to Gilbane's New York City office where he's currently working on numerous projects throughout the city.
As a project engineer with Gilbane, Dale assists the team with RFI's; change orders; submittals; estimates; schedules; bulletins; pay requisitions; bid packages; contracts; and daily reports. In other words, the daily duties for a project engineer, a superintendent, and a project manager. During his career with Gilbane, he noticed that he truly loves working on renovation/restoration projects. In his six years with Gilbane; Dale has worked on several projects throughout New York City and Upstate New York totaling over $200 million dollars.
Advice: "Never be afraid to ask questions and take full advantage of the opportunities in front of you. Whether it's from your fellow classmates or your professors. Above all, know exactly what you want in life and go for it. Don't ever let anyone veer you off your path."
Melissa Vandermark, construction management (BS)
Melissa Vandermark in front of one of her themed environments.
Using her education and experiences, Alfred State Construction Management graduate Melissa Vandermark is now working on multi-million-dollar projects across the country.
Melissa's path to working on themed environments around the country started in the classrooms at Alfred State. "In high school I studied carpentry. Through carpentry, I really decided that I loved the idea of managing the construction. I wanted to be proactive and have my feet in the job site and be part of the construction. I wanted to go to a SUNY program and found Alfred State had a four-year program, which was not really something that a lot of other programs had in New York."
"One of the best things that set me up for success was the recommendation and the assistance I received in setting up internships through the entire four years I was at college. Each year I did something different."
Getting in the field during the summer was key to Melissa's development. After her first year of school, she garnered experience on a construction site by concrete testing. An internship with a general contractor in the Adirondack region followed the next summer. Her final summer before graduation was spent working for Turner Construction in New York City, which led to her first job after graduation.
"I did not struggle with getting a job out of college. I had several offers from alum teams that always come back to campus to hire new people. It was a huge benefit that we had a big selection of employers come to us to see if we were interested in them."
After starting in NYC, Melissa moved back to the Adirondacks to work as an estimator for the general contractor that she had interned after her sophomore year. After working there for five years and gaining more experience her career path led her to Adirondack Studios, a custom fabrication company that builds immersive and entertainment themed environments.
"My degree taught me how to break things into tangible chunks, how to build a schedule, and how to build parts and pieces out of wood and metals. All of that has prepared me for now. I am building 16-foot lemon trees and a 6-foot-tall lemon that just arrived on site in Manhattan."
"Stepping back, the program itself really did teach me how to be a successful employee and figure things out. Now I am estimating multi-million-dollar themed environments and I am estimating $140 million a year."
Reflecting on her classes at Alfred State she recalls lessons learned in her law contracts and estimation classes. "I may have underestimated the benefit of my law contracts class. It is the essence of all construction. I also really loved getting on the computer and breaking things apart in my estimation classes."
"Find what you love. Find the industry or the thing that gets you excited to learn. Learn enough about everything. Enough to ask questions because the asking of questions is where you really learn."
Melissa, a mother of two is married to fellow Alfred State graduate Alex. The pair were both active in Greek life during their time on campus and Melissa currently sits on the advisory board for the Civil Engineering Technology department.
"I have been blessed to find what I love, and I love building these experiences for other people to see and love."
Eric Spence, construction management (BS)
Eric Spence represents Balfour Beatty at a recent career fair at Alfred State
Eric Spence and his family stepped on to Alfred State's campus and knew that it was the right spot for him to pursue his dreams. His education and his experiences at ASC have led him to a Senior Project Engineer role with Balfour Beatty.
Spence grew up in Jamaica and migrated to New York City with his mother. When deciding on college options he decided to follow his uncle's footsteps and pursue a construction management degree. A tour from department chair Erin Vitale convinced not only him but also his mother and grandmother that he was at the right place.
"My favorite class at Alfred was Estimating with Professor (Timothy) Piotrowski. It definitely prepared me for my career in construction management. It was tough and rigorous and the critique was hard but it definitely paid off at the end. We learned how to follow information, pay attention to new upcoming information, and how to react on the fly."
"Learning how to read drawings is something I use daily in my job. We had various assignments that we were forced to go through the project specs. I use my drawings literally every day."
"I honestly enjoyed all of my construction management classes. They really prepared me for the field that I am in now. The professors were very hands-on and had lots of experience in the industry. They genuinely cared about our success and everything they did is to make us successful."
Eric's professional path started the summer after his first year at Alfred State when he went back to New York City and tested concrete with the certifications he had earned in school. He did that for two summers before meeting Dan Novak from Balfour Beatty at a career fair at Alfred State.
"Balfour Beatty gave me an internship after my junior year. In the summer of 2019, I worked on the Capital Crossing project in Washington DC. I worked on punch lists and met some really great folks who taught me a lot."
After graduating in 2020, Eric went to work with Balfour Beatty full time and is currently working in the area around Washington D.C.
Outside the classroom, Eric was involved in the Caribbean Student Association. "It made me feel at home when I was in Alfred. I could interact with other students and was able to introduce my heritage to other students. I learned how to work with other students and how to plan activities and events."
Eric advices those interested in the field to develop good habits. "Set those good principles and foundation while you are in school. Have fun, enjoy, be involved with activities on and off campus but remember to stay grounded."
"Alfred State is why I am sitting where I am today."
Building for the Future Gary Hill
As someone who has built a long and successful career in construction, Gary Hill knows a thing or two about the importance of planning ahead, whether it's establishing a timeline for a project or ensuring that future industry professionals are properly trained.
As an Alfred State alum, he also knows first-hand how well his alma mater prepares students for the workforce, and how necessary it is for Pioneers to remain up to date on ever-evolving industry trends and technology. That's why Gary, the president of Union Concrete and Construction Corp., decided to become a Major Gifts Campaign donor and do his part in helping Alfred State students build successful construction careers and futures of their own.
A native of West Seneca, Gary enrolled in Alfred State's construction engineering technology program in 1975. One week before classes started, he married his wife, Deborah, and the two of them moved to Alfred and rented out a trailer on Kenyon Road.
Looking back on his time at Alfred State, he fondly recalls the connections he made with his classmates and professors.
"The professors were very engaged with the students," he said. "And being in small classes, you got to really know your professors and your classmates."
Knowing I was going into the family business and knowing what my future positions would be, I realized the education I received at Alfred State was more than enough of what I needed... Gary Hill One particular friendship he made at Alfred State was with Jimmy Smith, who is now the president of Advance Testing Company. Together, Gary and Jimmy founded the Alfred State student chapter of the Associated General Contractors, an endeavor that was supported by Professor William "Doc" Bruce.
"We started the student chapter and Doc Bruce was really supportive of that, which led to a lot of different things that we did," he said. "I remember we had quite a few job site visits, whether it was seeing the construction of parking garages in Elmira or some major highway construction projects going on at I-86. We were able to set up a lot of different trips to these job sites and Doc Bruce was always really supportive of it."
Without question, Professor Emeritus William Bruce had a major impact on Gary, Jimmy, and many other construction engineering students, especially when it came to helping them make important connections with industry professionals, whether through site visits or internships.
"Before the term 'networking' even existed, Doc Bruce was a networker," Gary said.
Upon graduating in 1977, Gary continued his education at Purdue University. After just one year, however, he decided to join the company that his father, George Hill, founded in 1950: Union Concrete and Construction Corp.
"Knowing I was going into the family business and knowing what my future positions would be, I realized the education I received at Alfred State was more than enough of what I needed," he said.
After joining the company full time, Gary worked his way up from surveyor, to project superintendent, to project management. In 1983, he and his brother, Robert Hill, took over management of the entire company. Roughly 10 years later, their sister, Jodi, became a partner at the family firm.
Over the years, Union Concrete has completed a number of signature projects in western New York, including the Gateway Connections project, which involved a major reconfiguration of access to the Peace Bridge Plaza; repairing the exit 53 overpass along the I-90, which sees tens of thousands of vehicles a day and had been shut down due to severe damage by an over-height vehicle; and reconstruction of the Buffalo Niagara International Airport Runway, which involved major, critical asphalt paving work.
In addition to the variety in complexity and size of the projects he is involved with, another favorite part of Gary's job is seeing older and younger professionals working together, particularly as Union Concrete currently transitions to new management.
"What's really gratifying is seeing our older generation management team working with the younger generation and mentoring them, and also seeing people who are approaching retirement make opportunities to really develop that next generation behind them so that the company can survive," he said.
Gary's own daughter Carley is also doing her part to train the future workforce. The CEO and founder of CAHill TECH, Inc., Carley developed an app-based e-learning platform called "aQuiRe" that provides company-wide safety and training for the construction industry. Her platform makes decades of industry know-how available in the field anytime, anywhere. Carley is one of Gary and Deborah's three daughters, along with Amanda and Valerie.
The importance of younger generations working together with older generations is something that was instilled in Gary while he was a student at Alfred State, thanks to professors such as Doc Bruce. Now, as a veteran industry professional with more than 40 years of experience under his belt, he is paying it forward to the next generation in several ways.
For example, Doc Bruce suggested to Gary that there should be a scholarship fund. So, he and longtime AGC leaders Frank Cooney and Richard Garman, used their involvement with the Associated General Contractors to establish a scholarship program for students in construction majors, which awards $40,000 in scholarship funds each year. To date, the program has given out well over $1 million in scholarships. Carrying forward the legacy, Carley continues to serve on the program's committee as an active member of AGCNYS.
Also, as a way to pay tribute to Doc Bruce, who passed away in 2016, and to assist Alfred State students, both Gary and longtime friend Jimmy Smith are raising funds to upgrade the existing Construction Materials Laboratory on campus and rename it in honor of the late professor. Both of them are Major Gift donors, having contributed $50,000 each toward the $500,000 fundraising goal.
Upgrading the lab, Gary notes, is necessary to keep students up to date with the latest industry trends and technology advancements.
"It's so important that we update the Materials Lab. It's been decades since it's been updated and things are changing so quickly in the construction industry. When it comes to the composition and testing of materials, being on the cutting edge is critical," he said. "With technology, younger people adapt to it so easily. By having that next-gen knowledge, companies like ours can survive because someone is going to keep up with innovation."
Through the scholarship program, the Doc Bruce Campaign, and helping with transitioning the next generation of management at Union Concrete, Gary is definitely doing his part to ensure that the future of the construction industry is solid. He is committed to helping ensure young professionals have the tools to develop strong careers that are built to last.
Preparing the Next Generation
Jimmy Smith, a 1977 Construction Engineering Technology major, smiles when he recalls his time as a student at Alfred State College. He remembers fun times like sliding down the ski slope on a cafeteria tray, but more importantly, he remembers the impact the professors had on him.
Smith, the first in his family to go to college, remembers his professors by name and even recalls where they lived and what part time jobs they might have had. Specifically, Smith speaks glowingly of the bond that he and his classmates had with Professor William 'Doc' Bruce.
"Doc Bruce was already a legend back then. He showed us how what we learned in the classroom applied to real life situations. He loved and embraced the college and the students. He realized that the students were the number one asset of the college. He was the hall of fame coach, he was the coach you wanted to play for, and the coach you wanted to make proud. He brought the best out of us."
"They all taught from the heart and they gave us classroom and real world experience. On day one, we were told that not everyone would be there if we did not work hard. The work ethic we learned, how challenged we were daily, and how dedicated the staff was sticks with me to this day."
Bruce was a beloved mentor for Pioneer students for more than two decades. He was the initial adviser for the Alfred State College General Contractors (AGC) student chapter. He worked tirelessly with industry leaders, including the New York State Asphalt Pavement Association (NYSAPA) to connect students with industry through site visits and internships.
"In the late 1960's, 'Doc' Bruce received a grant and built a lab. He had the foresight and wisdom to build a lab with the needed equipment for his current students but had enough money left to replace that equipment 15-20 years later."
Smith, the founder and president of Advance Testing Company Inc., has teamed up with fellow 1977 graduate and friend Gary Hill, president of Union Concrete Construction Corporation, to honor their mentor 'Doc' Bruce. The two are co-chairing a campaign to build the Doc Bruce Construction Materials Laboratory. The state-of-the-art lab will honor Doc Bruce's memory and support students in the Civil Engineering Technology department.
"Now is time for another upgrade! We want to make sure we are teaching and the students are working with the most st
ate-of-the-art equipment that is available to the industry. We want to give the next generation the same opportunity we had from 'Doc' Bruce."
"Doc Bruce stayed in touch with all of us. He made sure we were happy. His mission was to make sure his students got jobs and worked in the field. I still have all my books from college. I refer to them often and share them with my employees."
One of Smith's favorite memories of his time at ASC, is when he and Hill converted a janitor's closet into a coffee shop. They sold donuts and coffee daily to students and faculty. They used the profits to fund class trips. One of the class trips, a trip to the National Asphalt Pavement Association conference outside of Washington, DC, led Smith to his first job with Ward Pavement.
Smith started his company, Advance Testing, at age 27 and currently has 160 employees, ten whom have worked for him for over 32 years. His company attends all of ASC's Career Fairs and currently has Alfred State students interning within his organization.
Advance Testing operates a state-of-the-art, accredited materials testing laboratory in Campbell Hall, with additional facilities in Central New York, Connecticut, Massachusetts, and Florida, which allows the firm to service projects across the East Coast, as well as in parts of Canada. Over the years, Advance Testing has been involved in the construction of the Mario M. Cuomo Bridge (Tappan Zee Bridge replacement), the Resorts World Catskills casino, the Freedom Tower, the Central Artery/Tunnel in Boston, and Legoland Theme Park in Goshen.
Smith and Hill have a goal of raising $500,000 for the Doc Bruce Construction Materials Laboratory. Currently $400,000 of that goal has been raised.
Smith returns to campus whenever possible and memories of living and learning on campus flood his mind. "We worked hard and every day was a memory. Alfred State was a home away from home."