ASC ranked No. 1 in NY and No. 6 in the US for colleges with Computer Engineering Technology
2022 MatchCollege.com
Program Advantages
Computer Engineering Technology at Alfred State is ranked #5, Money Mag: Best Colleges 2019
The computer engineering technology program provides the knowledge and skills necessary for graduates to secure employment as technicians or technologists who are capable of installing, designing, supporting, and maintaining computer systems and networks. The program is designed to prepare students for professional certifications such as the CompTIA A+ and Network+, Microsoft Certified System Administrator (MCSA), Microsoft Certified System Engineer (MCSE), and Cisco Certified Network Associate (CCNA). Both computer engineering technology programs are accredited by the Engineering Technology Accreditation Commission of ABET. http://www.abet.org
Computer Engineering Technology has a Tool/Supplies Lending Program
The beginning of the semester can bring with it a lot of expenses. There is a program that may be able to help.
The tools/supplies lending program is an initiative to ensure the academic success of our students. The purpose of the loan program is to temporarily lend items.
Funded through a Title III Department of Education Strengthening Institutions Grant, this program provides tools/supplies for students who are not able to afford to immediately purchase them. If a non-disposable item, these need to be returned at the end of the semester.
Students interested in utilizing the program must complete an application. The program is open to eligible students who are in need, although priority is given to first-year students.
Tools/supplies are lent on a first-come, first-served basis for the entire semester to eligible students. There is no cost for the student to participate in this program.
Participating students are given a contract detailing the tools/supplies they have been loaned and when these are due to be returned.
This program has the following items that can be borrowed:
Laptop
ELET First Year Parts Kit
ELET Tool Kit
ELET Digital Multi-meter
ELET Electronic Fabrication Parts Kit
Professional Outlook
Computer Engineering Technology (AAS): 100% transferred to continue their education.
Computer Engineering Technology (BS): 67% are employed; 100% are employed in field.
Occupational opportunities include computer network technician, computer network systems integrator, computer network support specialist, computer network administrator, computer network engineering technician, computer systems engineering technician.
2016-2017 Alfred State Catalog
607-587-4690
Pioneer Quotes
"We're impressed with the drive and determination of Alfred State students." -Karen Austin, senior programmer, Cutco Corporation
The computer engineering technology program expanded my knowledge of computers from basic hardware down to the complex software on it. It gave me a new perspective when troubleshooting radar technology. -Matt Lott, '16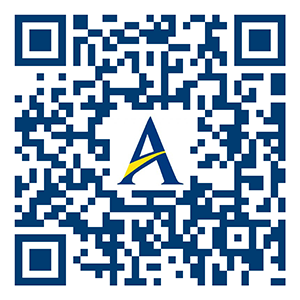 Alfred State Rankings and Awards