ASC ranked Top 4 in the US, colleges with autobody/collision and repair technology
2019 US News & World Report
Program Advantages
Students that successfully complete the autobody repair curriculum will be proficient in the repair procedures that can lead to a wide variety of jobs related to the automotive collision and restoration businesses.
Hands-on experience with spot repair, collision repair, estimating, specialized painting, rust repair, and frame straightening.
Professional Outlook
Available positions deal with automotive body and glass repair, restore, refinish, and replace vehicle bodies and frames, windshields, and window glass. Salaries range from $35,000 - $54,999*.
* 2015 Occupational Outlook Handbook
Contact
Eric Wilmot, Department Chairman
607-587-3122
Pioneer Quotes
"Alfred State has given me all the tools to be successful and has given me more than once in a lifetime opportunities that will help me build my career and memories that I will cherish for years to come." -Nick Reale, '16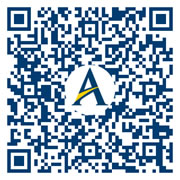 "Collision repair on modern vehicles is far more complex and technical than it was 10 years ago. The training provided at Alfred State prepares entry level technicians for the challenges they'll face with the new materials and systems used on modern vehicles." -Curt VanPelt, VanPelt Collision
Alfred State Rankings and Awards