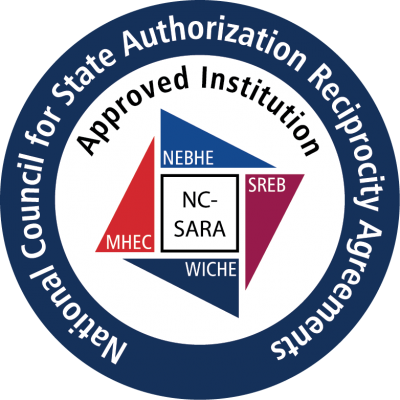 Alfred State is able to offer our wide selection of online courses to students outside of the state of New York through an interstate agreement commonly called SARA. The State Authorization Reciprocity Agreement (SARA) is a national initiative to provide more access to online courses while maintaining compliance standards with state regulatory agencies. SARA allows institutions to provide online courses outside of their own state borders by seeking and maintaining state approvals via a streamlined process. To learn more about SARA, please visit: nc-sara.org.
Benefits from SARA for Alfred State students:
Expands access to online educational offerings for students outside of New York State.
Coordinated assistance to answer questions or complaints from students in SARA states.
Enhances overall quality of distance education available to students across the country.
On December 9, 2016, New York was approved by the New England Board of Higher Education (NEBHE) to join the State Authorization Reciprocity Agreement (SARA). New York became the 46th state nationally to join SARA, joining New Jersey as one of two "non-compact" states to join SARA through NEBHE.
SARA agreements are overseen by the National Council for State Authorization Reciprocity Agreements (NC-SARA) and are being implemented by the four regional higher education interstate compacts: the Midwestern Higher Education Compact (MHEC), the Southern Regional Education Board (SREB); the Western Interstate Commission for Higher Education (WICHE); and NEBHE.
A current list of SARA approved states is available at: nc-sara.org/state-actions/state-actions-regarding-sara. Additional SARA information is available and questions can be directed to: nc-sara.org/content/sara-and-students, Students from California should contact admissions@alfredstate.edu to inquire about current availability of online learning in your state.