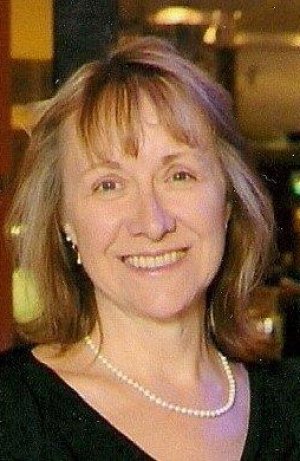 While Val Nixon oversees administration, advancement, enrollment, and finances for Alfred State's two campuses, she remains committed to helping students figure out their own finances for college, and recently won a statewide award for her dedication. The State University of New York Financial Aid Professionals (SUNYFAP) honored Nixon with the 2017 Daniel Sistarenik Advocacy Award.
"Over the course of nearly 30 years of service to Alfred State, Val has advanced in increasing roles of authority, and she remains devoted to providing a student-centered campus," said Dr. Skip Sullivan, president of Alfred State. "Through her supervision, she directs her staff to provide comprehensive service to our students. We're proud of Val for winning this award and for being an outstanding advocate on behalf of students".
Dan Sistarenik, retired SUNY New Paltz director of financial aid, was honored by SUNYFAP when the group established this award in his name in 2015. The student advocacy award is only bestowed when nominating committee members believe that there is a deserving individual who has given a significant long-term commitment to the profession. Sistarenik and Dan Hunter, director emeritus of Financial Aid for Buffalo State, nominated Nixon for the 2017 honor.
Nixon started her career at Alfred State as director of financial aid in 1987. More recently, she was promoted to executive vice president in 2012 and led the college as interim president during the presidential search in 2013. Prior to that, Nixon served as vice president for administration and enrollment and vice president for enrollment management, having been named vice president in 2005. She has also been director of student financial services and director of financial aid. Before joining the college, she held positions at Alfred University, Rochester Institute of Technology, and The College at Brockport.
The recipient of the Chancellor's Award for Excellence in Professional Service in 1994, Nixon has received numerous professional awards, including the New York State Financial Aid Administrator's Association (NYSFAAA) Founder's Award, and the NYSFAAA region 2 Service Award, which she received twice. She is the recipient of the State University of New York Financial Aid Professionals (SUNYFAP) Daniel Sistarenik Advocacy Award, and the Bill Troy Service Award, the highest honor that organization bestows.
She holds a bachelor's degree in business administration from SUNY Fredonia and a Master of Professional Studies degree in community services administration from Alfred University. Nixon is a member of the Phi Kappa Phi honor society, and serves on a number of professional boards and committees, including the executive boards of the State University Business Officers Association (SUBOA), Upstate New York College Collaboration (UNYCC) and the Alfred Technology Resources, Inc. She is past president of CCSG, Inc., a charitable organization that provides support for local needy families.