While homeowners may alternate between praying for rain to turn their turf green, or cursing their lawn when it is growing too fast, for many people their interest in grass is merely a hobby. But there is a business, an industry, and even a science to be studied related to keeping things green, and Grasstravaganza is bringing together these experts from around the country.
Alfred State is hosting Grasstravaganza Aug. 4-6, an event for farmers, conservationists, and consumers who are interested in soil health, grazing, and sustainable agriculture. The theme is "Healthy Soils, Healthy Animals, Healthy Farms," and will feature presentations by nationally recognized grazing and soil health experts.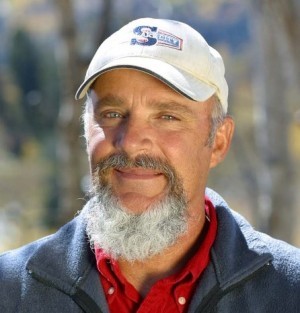 "We are very fortunate to have Dr. Fred Provenza as our featured speaker," said Phil Schroeder, chair of the Agriculture and Veterinary Technology Department. "His decades of groundbreaking research has led to many discoveries in livestock grazing behavior, foraging, and nutritional information important to both animals and humans. Attendees will not only be able to hear directly from this international leader, but have dinner and ask questions in less formal gatherings together."
Attendees are invited to take tours of farms in West Sparta, Angelica, and Birdsall, as well as the college's own 800-acre farm, which is home to horses, alpacas, swine, poultry, sheep, and both conventional and organic dairy herds.
"Our farm demonstrates just one way in which Alfred State is committed to preparing the farmers and conservationists of tomorrow, and we are proud and excited to be hosting an event like this for those who are already in these fields and are looking to learn even more," said Dr. Skip Sullivan, president of Alfred State.
Additional speakers at Grasstravaganza include: Justin Morris, NRCS soil health specialist; Matt Ehrhart, director of Watershed Restoration at the Stroud Water Research Center, an independent research institution focused on stream and river ecology; Dr. Hue Karreman, a first-generation organic veterinarian; and Jeremy Engh, recognized for gourmet quality grass-fed beef production.
In addition to presentations from nationally known speakers, there will be specialized workshops and a trade show. For information or to register, call Karen Meade at 607-587-4714 or visit the conference website.