The New York State Governor's Office recently reappointed Patricia K. Fogarty, of Belmont, and appointed Eva Benedict, of Wellsville, to the Alfred State College Council.
Council members serve without salary as an advisory group to the president of the college. Authority of the Council is in such areas as regulations governing student conduct, regulations concerning care and management of campus facilities, review of academic programs, approval of candidates for college degrees, and selection of the college president.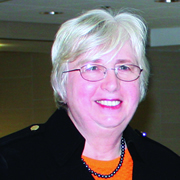 Fogarty's dedication to Alfred State began in 1984 when former Gov. Mario Cuomo appointed her to the Alfred State College Council, which she served on until 2001, and was the chair of from 1993 to 2000. She was reappointed to the Council in 2008, and later that year assumed the position of chair, which she has held ever since. She also has been a member of the Board of Directors of the Educational Foundation of Alfred, Inc., and on the Board of Directors of the Alfred State Development Fund.
In 1974, Fogarty received a Bachelor of Arts degree and a Juris Doctor degree from the Catholic University of America in Washington, DC. She was admitted to the New York State Bar in 1975. A first assistant public defender at the Allegany County Public Defender's Office, Fogarty has also served as an assistant public defender, as president of Serra & Fogarty P.C., and as the Allegany County district attorney.
Fogarty has a long history of civic activity and currently serves on the boards of the Allegany County United Way, Southern Tier Traveling Teachers, Catholic Charities of Buffalo, and on the Bishop's Council of the Laity for the Diocese of Buffalo. She has earned numerous honors, including the Alfred State College President's Medallion and the Alfred State Outstanding Service Award.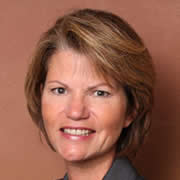 Benedict has served as president and CEO of Jones Memorial Hospital in Wellsville since 2007. She previously held several other positions at the hospital, including vice president of Patient Care Services, director of Critical Care and Patient Management Services, nurse manager of Critical Care, and Critical Care staff nurse.
Benedict holds a Master of Science with a concentration in nursing administration from St. John Fisher College in Rochester, a Bachelor of Science in nursing from the State University of New York at Albany, and a nursing diploma from the St. Joseph's School of Nursing in Elmira. She has served in a number of community roles, including as a member of the Community Care of Western New York, Home Care and Hospice Corporate Board and Quality Assurance Committee; the Wellsville YMCA Board; the Wellsville Rotary Club; and as a volunteer at the Immaculate Conception Church and for the RidgeWalk & Run.