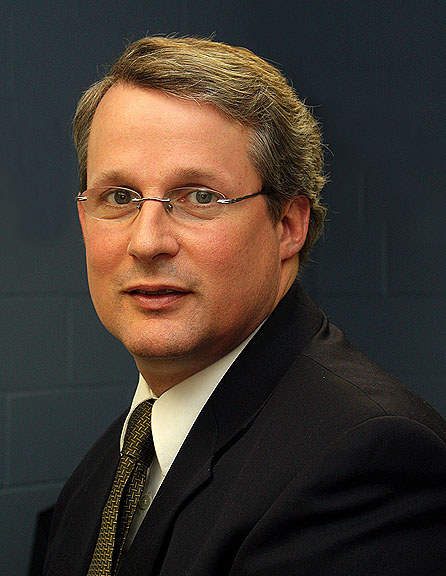 Dr. Steven Tyrell, vice president for student affairs, has been selected to serve on a national task force that will look at developing a unified set of professional standards and knowledge competencies for student affairs professionals. The joint task force will look to unify professional standards that exist in the National Association of Student Personnel Administrators (NASPA) and the American College Personnel Association – International (ACPA). The two associations represent over 9,000 student affairs professionals and graduate program faculty. Tyrell previously served in 2005-07 on ACPA's Task Force on Professional Competencies where 10 major areas were identified as core competencies for professionals and the progression of competencies and skill sets a professional should acquire at the entry level, mid-level, and senior professional level. In 2005, Tyrell led a research team that surveyed the ACPA membership on what skill sets and knowledge competencies are essential for different levels of the profession. He is currently finishing a manuscript that presents the results of that research, how shifts in perspectives have changed the profession over the past two decades, and how these shifts may impact the future of the profession and students in years to follow. Tyrell has co-authored this manuscript with Dr. Charlie Fey, vice president for student affairs at the University of Akron.
Tyrell, vice president for student affairs at Alfred State College since 2004, holds a PhD in rhetoric and technical communication from Michigan Technological University, a master of arts degree in educational administration and supervision, and a bachelor of arts degree in speech communication, both from SUNY New Paltz.
Prior to joining the ASC community, Tyrell served in a variety of student affairs positions, including associate dean for student discipline at MIT, Cambridge; associate dean of student affairs/director of student life at Michigan Technological University, Houghton, MI; director of college activities, Greek life, and Student Union building operation, SUNY (State University of New York) College at New Paltz; assistant director of college activities and student union operation, New Paltz; complex director for program development and residence hall director, New Paltz; and assistant to the dean for Student Development, McKendree College, Lebanon, IL.
Tyrell is a member of the American College Personnel Association, the National Association of Student Personnel Administrators, and the Association of Student Judicial Affairs.
Tyrell is the co-author of "How Interaction Patterns Among Resident Assistants and Residents Promotes Diversity and Connectedness at a Midwestern University," in NASPA's Diversity on Campus: Reports from the Field, with J. Crowl, 1999; and "Wondering About Critical Management Studies," Management Communication Quarterly, with P. Sotirin, 1998.
A sought-after speaker, Tyrell has given presentations on "Exploring a Typology of Educational Outcomes When Meaningful Educational Assignments Are Required in Cases of Academic Dishonesty;" "The Black Widow Meets the Talented Mr. Ripley: Devolving Residence Hall Community;" "Challenge Ropes Course: Trust and Team Building Inside and Outside the 21st Century Classroom;" "Reducing Incidents of Academic Dishonesty in Graduate Work: When Best Intentions Cross the Line into Cheating, Plagiarism, and Unauthorized Collaboration;" "Interdepartmental Interventions: Working Cooperatively to Reduce Campus Alcohol and Substance Abuse;" and "RA Communication, Community Development, and Retention of Under-Represented Groups," to name a few.