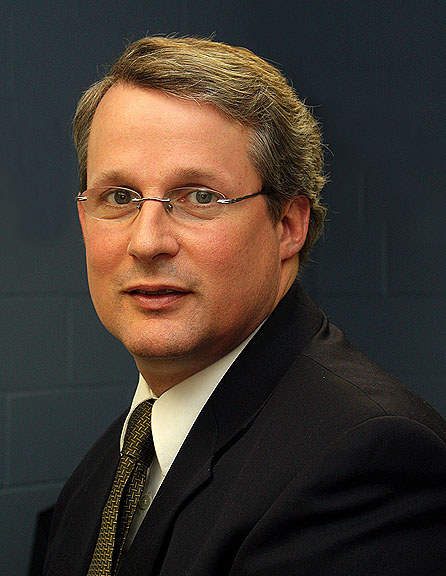 Dr. Steve Tyrell, vice president for student affairs at Alfred State College, has co-authored a publication jointly published by the National Association of Student Personnel Administrators (NASPA) and the American College Personnel Association (ACPA). Titled "Professional Competency Areas for Student Affairs Practitioners," the publication addresses skill sets and knowledge competencies necessary for student affairs staff to be successful at various stages of their career. It was developed out of a joint task force established in 2008 by NASPA and ACPA and where Dr. Tyrell served as a member of the task force.
The publication identifies 10 critical competency areas: (a) advising and helping, (b) assessment, evaluation, and research, (c) equity, diversity, and inclusion, (d) ethical professional practice, (e) history, philosophy, and values, (f) human and organizational resources, (g) law, policy, and governance, (h) leadership, (i) personal foundations, and (j) student learning and development.
Skills sets and knowledge competencies are divided into three levels: basic, intermediate and advanced. "Whether you are new to the field of student affairs or a 25-year veteran to the profession, the publication provides a guide on what professionals should focus on next in their professional development," stated Tyrell.
Tyrell feels that this publication also provides needed standardization for what it means to be effective as student affairs professionals. He adds, "These competency areas help us meet two great responsibilities we have as college administrators: to maximize students' learning during college and to insure that we are responsible stewards of those resources entrusted to us by our publics. Our publics should expect consistency with college administrator preparation, irrespective if they work at private colleges, public universities, or proprietary institutions." The publication is available online at http://www2.myacpa.org/au/governance/Joint_Task_Force_of_Professional_Competencies.php.
Tyrell joined Alfred State in 2004 after previously being employed at Massachusetts Institute of Technology, Michigan Technological University, and SUNY The College at New Paltz. With over 27 years in higher education, he is also a national speaker on the student learning outcomes, and the politics of work in higher education.