"I came to Alfred State because it was a great local college that allowed me to get my feet wet with the college experience."
Zach Smith, '09
Program Advantages
The mathematics and science emphasis will provide you with a solid foundation in mathematics and/or science, perfect for transferring and entering into career programs that depend on those skills.
This program is designed in such a way that students and advisers work together to match courses at Alfred State with first- and second-year courses at the desired transfer school so that the student may enter a baccalaureate program as a full third-year student. Alfred State also offers math and science students direct entry into either the interdisciplinary studies, BTech, or the technology management BBA degree programs.
Professional Outlook
Of the 20 fastest growing careers, 15 of them require a background in math or science.
National Math & Science Initiative
Contact
Simon Whitehouse, Chair
607-587-4265
Pioneer Quotes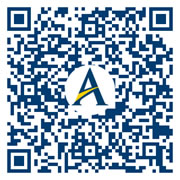 "I came to Alfred State because it was a great local college that allowed me to get my feet wet with the college experience and had a dedicated faculty that helped me throughout my college experience. A lot of the professors I had, I'm still in contact with today." -Zachary Smith, '09