ASC ranked No. 5 in NY, colleges with forensic science and technology
2021 Money Mag. Best Colleges for Your Money
Program Advantages
Can't get enough of the television show Criminal Minds? This may just be the major for you! The hands on experience you gain from Alfred State's fully FEPAC accredited program prepares you to jump into the field of forensic science or further your education. We provide internship opportunities and extensive lab experience on campus so button up your lab coat and let's investigate.
Professional Outlook
Forensic science technicians expected rate of growth of 27% by 2024 with an average salary of $56,000 annually. Chemical technicians expected growth rate of 2% by 2024 and biological technicians growth at 5% by 2024.
U.S. Department of Labor Bureau of Labor Statistics
607-587-4558
Pioneer Quotes
"...you have truly outdone yourself with your forensics program. You are an instrumental part to my success." -Christy Dodd, '16
"Four years of wonder, friendship, frustration, and happiness. Thank you for everything you've given me. I recommend anyone to go to this college if you want to form friendships/family and obtain a quality and true education and not be a statistic or just another face to a professor." -Jose Vazquez, '16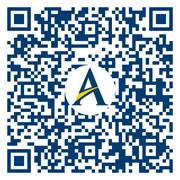 "My graduate school advisor told me how impressed he is with the education I received at Alfred State. He was blown away by the courses I took and how well prepared I am. Hearing I am leagues ahead of other graduate students gives me so much pride in having graduated from Alfred State. I feel like I am able to accomplish anything because I came from a great program fueled by wonderful professors. Thank you so much for going above and beyond and believing in us." -Karla Chun, '16
Alfred State Rankings and Awards