ASC ranked No. 1 in NY and No. 4 in the US for Construction Supervision
2022 CollegeFactual.com
Program Advantages
The Bachelor of Technology in construction supervision is an upper-division program, that will add valuable construction business skills to a technical background. Students with carpentry, heavy equipment, electrical, mechanical, and architecture skills to name a few, will be able to see how their skills are utilized to build the environment in which they live. The BTech in construction supervision will give graduates a working knowledge of construction estimating, scheduling, and contract law. These skills along with their technical competency will make graduates a prized asset to companies that are involved in the construction industry. The program includes a full semester internship.
The program is set up as a completion degree, meaning students entering must have an associate degree or 60 credits in a related curriculum. A true 2+2 can be achieved with 21 credits of liberal arts and sciences, including five silos of SUNY general education completed before entering the program.
Professional Outlook
Assistant superintendent
Superintendent
Construction-related sales
607-587-4612
Pioneer Quotes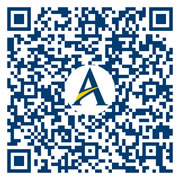 "I applaud the effort to start a Construction Supervision Degree Program because of the shortage of good, qualified supervisors for the trades in Western New York." - Mark Brammer, President SDC Construction Inc.
"This sounds like a great option for your tradesman and future potential business owners." - Kevin Whitman, Project Manager DGA Builders
"The company my internship is with is Schuler-Haas Electric Corporation. They are a large union electrical contractor in upstate NY with offices in Rochester, Corning, Ithaca, and Binghamton. I selected this company due to its location to Alfred (Corning office) as well as its size, and because it is a member of the IBEW and NECA. I reached out to the branch manager who allowed me to come in for a one-day job shadow during the summer. Following this I asked if they would be willing to hire me as an intern and they gladly took me in.
A typical day as an intern begins with either showing up to the office to assist/ observe common duties of an employee (estimator, project manager, branch manager) or showing up to a jobsite to assist in construction while shadowing the common duties of a foreman. Tasks change daily and I am constantly being taught new things regarding the electrical trade, management techniques, and company culture.
So far, some highlights of my internship have been being able to learn new Accubid software to complete a bid, and attend a bid opening event; traveling to a Solar field to see how large scale, in field, operations are conducted; and lastly being able to assist in the placement, grounding, and wiring of high-voltage transformers with associated equipment." - Tim Wright, Alfred State College Student