ASC ranked No. 1 in NY and No. 4 in the US for Construction Supervision
2022 CollegeFactual.com
Program Advantages
The Bachelor of Technology in construction supervision is an upper-division program, that will add valuable construction business skills to a technical background. Students with carpentry, heavy equipment, electrical, mechanical, and architecture skills to name a few, will be able to see how their skills are utilized to build the environment in which they live. The BTech in construction supervision will give graduates a working knowledge of construction estimating, scheduling, and contract law. These skills along with their technical competency will make graduates a prized asset to companies that are involved in the construction industry. The program includes a full semester internship.
The program is set up as a completion degree, meaning students entering must have an associate degree or 60 credits in a related curriculum. A true 2+2 can be achieved with 21 credits of liberal arts and sciences, including five silos of SUNY general education completed before entering the program.
Professional Outlook
Assistant superintendent
Superintendent
Construction-related sales
607-587-4612
Pioneer Quotes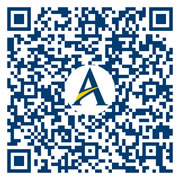 "I applaud the effort to start a Construction Supervision Degree Program because of the shortage of good, qualified supervisors for the trades in Western New York." - Mark Brammer, President SDC Construction Inc.
"This sounds like a great option for your tradesman and future potential business owners." - Kevin Whitman, Project Manager DGA Builders