ASC ranked Top 4 in the US, colleges with construction trades, other
2019 US News & World Report
Program Advantages
Student involvement in project-based learning includes participating in real world construction projects, Semester in the South (New Orleans, LA), Solar Decathlon (China and Irvine, CA), and local community projects.
Professional Outlook
Starting salaries range from $20,000 – $39,000* depending on the geographic area and the type of construction. With the career fairs hosted by the college and the employment opportunities available, many students have multiple employment offers.
*Based on the Alfred State 2015 Employment Report
Contact
R. Jack Jones, Building Trades Department Chairman
607-587-4130
Pioneer Quotes
"The building trades program at Alfred State provided me with knowledge and skills that are demanded by today's fast-paced construction industry. Alfred State's outside-the-box teaching methods and real-world, hands-on approach allowed me to enter the workforce as a project manager with confidence." -Jake Grisewood, '13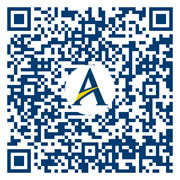 "Since graduating, I have had the confidence to do work that I had otherwise no experience doing. My confidence came from the hands-on training I went through. This is just one of the various ways that Alfred State has helped my career." -John Asquith, '14
Alfred State Rankings and Awards