"I recommend anyone to go to Alfred State if you want to form a true friendship/family."
Jose Vazquez, '16
Program Advantages
Curious about living organisms, their habitats, and their life processes? Here you'll get an up-close look in the lab and out in the field. Alfred State has anatomic models and up-to-date application software for the best educational experience to prepare you to begin your career or future research.
Professional Outlook
The employment of biochemists and biophysicists is expected to grow 8% from 2014 to 2024. The growth is credited to the growing need of research to develop biological products and processes that improve people's lives.
U.S. Department of Labor Statistics
Contact
Stephen Bauer (Program Coordinator)
607-587-3672
Pioneer Quotes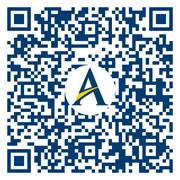 "I recommend anyone to go to Alfred State if you want to form a true friendship/family and obtain a quality and true education and not be a statistic or just another face to a professor." -Jose Vazquez, '16