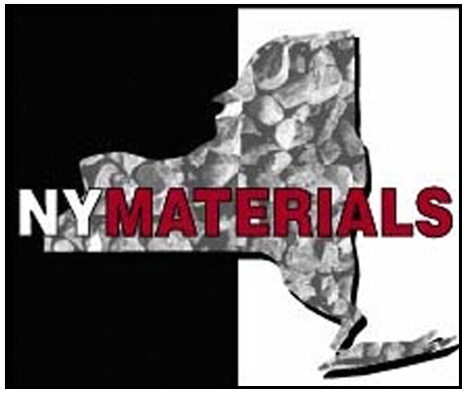 New York Construction Materials Association QC/QA Technician
Certification Program 2020
Program Information
This is the only program currently recognized by the NYSDOT as meeting its requirements for Quality Control/Quality Assurance Technician Certification as stated in its Sec. 401 Quality Control Asphalt Concrete. It includes laboratory performance testing and a written exam.
Certification is valid for five years and is based upon the following procedures:
AASHTO R-90
Standard Practice for Sampling Aggregate Products
AASHTO T-248
Reducing Field Samples
AASHTO T-27
Sieve Analysis Coarse and Fine Aggregates Hot Bin Analysis
AASHTO T-168/ASTM D 979
Sampling Bituminous Paving Mixtures
NYSDOT Method 5
Compacting Marshall Specimens
AASHTO T-166
Bulk Specific Gravity Compacted Specimens
AASHTO T-269
Percent Air Voids
AASHTO T-209
Maximum Specific Gravity
AASHTO T-40/ASTM D-140
Sampling Bituminous Material
NYSDOT Materials Method 28
Friction Aggregate Control and Test Procedures
AASHTO T-312
Standard Method for Preparing and Determining the Density of Hot Mix Asphalt (HMA) Specimens by Means of Superpave Gyratory Compactor
NYSDOT Procedure 96
QC/QA Procedures for HMA Production and NYSDOT Section 401 Quality Control Asphalt Concrete
Registration Information
The program will be held in two locations: Alfred State College (ASC), Alfred, NY in the Engineering Building Room 329 and Advance Testing Company, Inc. (ATC), Campbell Hall, NY.
| Cost* | ASC | ATC |
| --- | --- | --- |
| Association Members | $625 | $725 |
| NYSDOT Employees | $625 | $725 |
| Non-Association Members | $925 | $1025 |
*The fee is nonrefundable and due upon confirmation of program date. Your program date is secured ONLY by payment of the program fee.
The fee includes the manual and breakfast/lunch each day. The manual will be made available upon receipt of payment for the certification program. The manual is updated yearly and can be purchased separate from the certification program for a fee of $45
We reserve the right to cancel any class with insufficient enrollment. Substitutes will be accepted up to one week before the start of the program. Additional dates in June/September may be available if there are at least 8 on a waitlist.
Available Dates
ASC
March 19 - 20
March 26 - 27
April 2 - 3
April 16 - 17
April 23 - 24
April 30 - May 1
May 7 - 8
Please select your first, second, and third choices on the Registration Form (pdf). Return the form with check (made payable to THE RESEARCH FOUNDATION) to:
Center for Community Education and Training
Alfred State College
10 Upper College Drive
Alfred, NY 14802
Phone (607) 587-4015
Fax (607) 587-3295
Email: ccet@alfredstate.edu
Recertification (pdf)
You will be notified by email as to your assigned program date.
Sign up for written examination (pdf)
Sign up for certification extension (pdf)