The Educational Opportunity Program (EOP) offers higher education opportunities to high school graduates or to holders of high school equivalency diplomas who do not meet normally applied admission criteria but who have the potential for college success. Students must also meet family income guidelines printed in the SUNY application viewbook.
EOP is an extended program with course work paced to enhance student success. Students study full-time, enrolling in at least 12 credit hours per semester. The first-year schedule will include courses in English; math; college skills and/or reading; social, physical, or life science; and/or program course(s). To comply with program requirements, EOP students may be required to repeat courses in which they have earned a "D" or "D+".
Students are required to participate in regular tutoring and academic advising sessions.
Essential to EOP is direct financial aid. For each EOP student, a financial aid package is planned which may include grants from EOP, Pell, and Tuition Assistance Program (TAP). All EOP students must submit the Free Application for Federal Student Aid (FAFSA).
About the Program
The EOP has been created with your academic success and personal pride in educational achievement as its primary goals. Individual pacing of course work and personal assistance are just two of the ways provided to achieve these goals. Many of your college expenses could be paid by financial aid grants (awards which do not have to be repaid) and/or loans (borrowed money which must be repaid with interest). 
You may be eligible for EOP if you have:
Lived in New York State for a minimum of one year.
Earned a High School or General Equivalency Diploma (GED).
Met other academic and financial eligibility requirements as specified in the SUNY application.
Refer to the table on this page which lists financial eligibility requirements for EOP admission.
Submit the Free Application for Federal Student Aid (FAFSA).
List SUNY College of Technology at Alfred in step six on the FAFSA with Federal ID code number 002854.
Submit all income verification requested by the Financial Aid Office.
Student Life
You will be offered a variety of extracurricular choices to broaden your educational experiences and to make your college years memorable ones.
A residence hall style best suited to you (unless you commute daily from your home).
Intercollegiate athletic contests or intramural sports, band, choir, or drama.
A wide selection of lectures, concerts, musical, and dramatic productions.
Summer Prep Academy
EOP students will take part in the Summer Prep Academy, an exciting program designed to enhance your transition to college, first days, and entire career at Alfred State.
Review and enhance skills in math, reading, writing, and studying (the foundations for college success).
Introduce you to the campus personnel and resources.
Help finalize financial aid paperwork.
Coordinate with Health and Wellness Services to finalize health forms.
A career exploration to expand career options and course offerings.
Some of the exciting programming:
Off campus trips may include:

Habitat for Humanity experience
State parks
Amusement parks

On-campus programming may include:

Game nation
Fitness training
Yoga
Mind Spa
Ice cream socials

Access to tutoring
EOP Provides
Tutoring in most courses.
Counseling for any concern.
Academic advising for scheduling and program information.
Orientation to acquaint you with services and activities available at the College.
XAE National Honor Society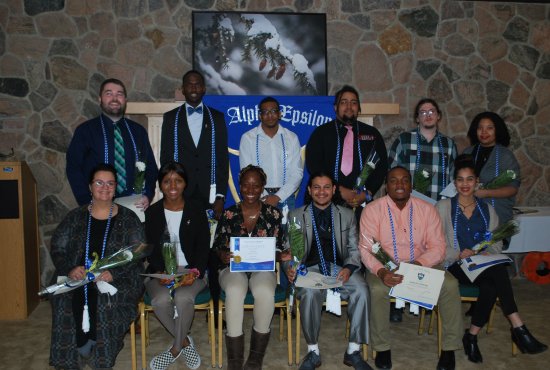 Upon receiving a 3.0 for 2 consecutive semesters, Alfred State EOP students are eligible for Chi Alpha Epsilon (XAE). This national honor society recognizes the high academic achievements of student enrolled in Opportunity Programs across the country.
Norman R. McConney, Jr. Award
The honor is named in memory of Norman R. McConney, Jr., a graduate of the University at Albany and former assistant dean for special programs at SUNY. McConney, alongside former Assembly Deputy Speaker Arthur O. Eve, helped create the EOP as a statewide program that has served 75,000 New Yorkers to date from underprivileged backgrounds.