Alfred State provides many different ways for students to find tutoring services or supplemental instruction. Below are some of the different options that are available to the student at no cost.
Peer Tutoring
Alfred State offers free peer tutoring services for most courses. Peer tutors are students who have earned an A or B in a course and have received special training. Sessions are usually face-to-face, but online tutoring may be arranged upon request. Casey Cowburn, peer tutoring coordinator, may be contacted at cowburc@alfredstate.edu. On the Wellsville campus, Leslie Buckley, tutoring coordinator & coordinator for disability services, may be contacted at bucklelc@alfredstate.edu.
Interested in requesting a tutor? Download the appropriate request form below and bring it in for processing:
There are several drop-in tutoring labs available.
Online Tutoring
Students can engage in tutoring sessions for writing (for any course below the 400 level, except foreign language), math (pre-algebra, algebra, pre-calculus, calc I, & intro to statistics), chemistry (introductory level, general chemistry, and organic chemistry), biology (introductory level and anatomy & physiology), physics (introductory level), psychology (introductory level), economics (introductory level, macro and micro), computer science (introductory level), nursing (introductory level), accounting (any course below the 400 level) through an online Whiteboard service. Online tutors are qualified professionals from various SUNY institutions.
You may access STAR-NY Sunday-Thursday, 7 p.m. - midnight.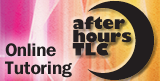 Supplemental Instruction
Supplemental Instruction (SI) is a series of weekly review sessions for students taking historically difficult courses. SI is provided for students who want to improve their understanding of course material and improve their grades.
Attendance at sessions is voluntary. At each session your SI leader, a competent student who has previously taken the course or a member of the the Student Success Center staff, will guide you through this material. For you the student, it's a chance to get together with people in your class to compare notes, to discuss important concepts, to develop strategies for studying the subject, and to test yourself before your professor does, so that when he/she does, you'll be ready.
The following courses are supported with Supplemental Instruction groups:
ACCT 1124 - Financial Accounting
ANSC 1204 - Intro to Animal Science
BIOL 1404 - Anatomy & Physiology I

BIOL 4254 - General Microbiology

BIOL 5254 - Principles of Microbiology

CHEM 1013 - Introductory Chemistry

CHEM 1114 - General Chemistry I

CHEM 1984 - Chemical Principles I

CHEM 3514 - Organic Chemistry

I
HLTH 1313 - Nutrition

NURS 1109 - Nursing I

NURS 3311 - Nursing III

VETS 1203 - Introduction to Vet Tech
VETS 1214 - Anatomy & Physiology of Animals I
If you have any questions regarding Supplemental Instruction, don't hesitate to contact Dawn Butts at buttsdm@alfredstate.edu.