Refer to "My Student Checklist" in BannerWeb for a list of tasks you need to complete before classes start. Below are instructions to view your checklist:
Go to BannerWeb.
Click Continue.
Click Enter Secure Area.
Enter your User ID, PIN and click the "Login" button. Please contact the Help Desk at 607-587-4357 if you have forgotten your PIN.
Click the Student Services & Financial Aid link.
Click the My Student Checklist link.
Select your enrollment term and click the "Submit" button. You will be presented with your checklist containing important items.
Important Reminders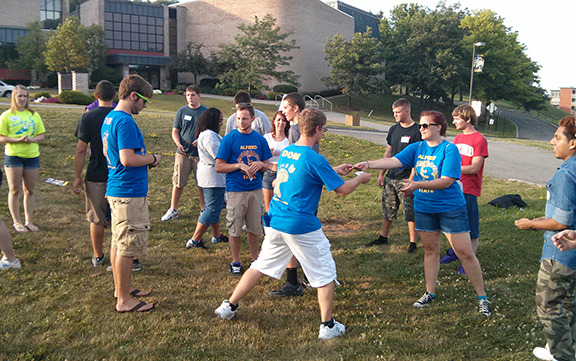 Contact Us
Office of Student Engagement
Student Leadership Center, Suite 204
10 Upper College Drive
Alfred, NY 14802
Phone: 607-587-3114 OR
1-800-4-ALFRED
Email: orientation@alfredstate.edu