"We've had great success hiring graduates from Alfred State. They come to us prepared and passionate about serving our community."
Rob Gilchrist, CEO, Hornell YMCA
Program Advantages

Alfred State College has been accepting students in its baccalaureate-level sport management program since the fall semester 2011. Students who enter the program receive the degree of Bachelor of Business Administration (BBA). The BBA in sport management was developed in response to the demand for higher education programs in this academic area throughout the state of New York. Alfred State College's sport management program is designed to prepare students to perform sport management roles in educational institutions, professional, not-for-profit, and recreational organizations, sport retail operations, and private firms involved in sport management. A two-year program in sport management has existed at Alfred State College since 1998.The four-year degree in the discipline allows for a "laddering opportunity" for students, providing associate degree graduates an entry into a related four-year program.
The following sport management degree program has been granted Candidacy Status by the Commission on Sport Management Accreditation (COSMA), located in Fort Collins, CO, USA:
Bachelor of Business Administration Sport Management
The growing emphasis on athletics, coupled with the increasing amount of leisure time the public now enjoys, has made the world of sports one of the fastest-growing segments of American business. The sports industry requires a great variety of people with expertise in business. Using both hands-on and theory-based training, the goal of this program is to prepare students for a career in the areas of administration, marketing, sales, fundraising development, communication, facility management, and event management.

The sport management, BBA program has achieved candidacy status through the Commission on Sport Management Accreditation (COSMA), and International Assembly for Collegiate Business Education (IACBE)
Professional Outlook
Upon completion of the sport management program, students will be well prepared to assume professional employment in the following areas:
Professional sports
College sports
Minor league sports
Olympic organizations
Recreational sport organizations
Philanthropic sport organizations
International sport organizations
Ticket sales
Sports marketing and promotions
Sports sponsorship
Media relations and sports broadcasting
Sports and sports agencies
Facilities and event management
Sport management program in the news
Student scores big with role at IIHF World Junior Championships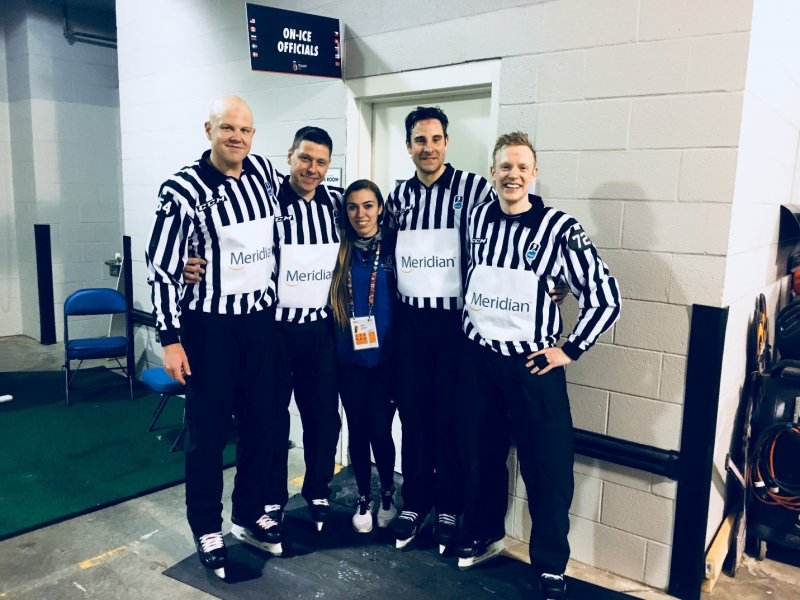 Students learn from industry pros at Brooklyn Nets Networking Event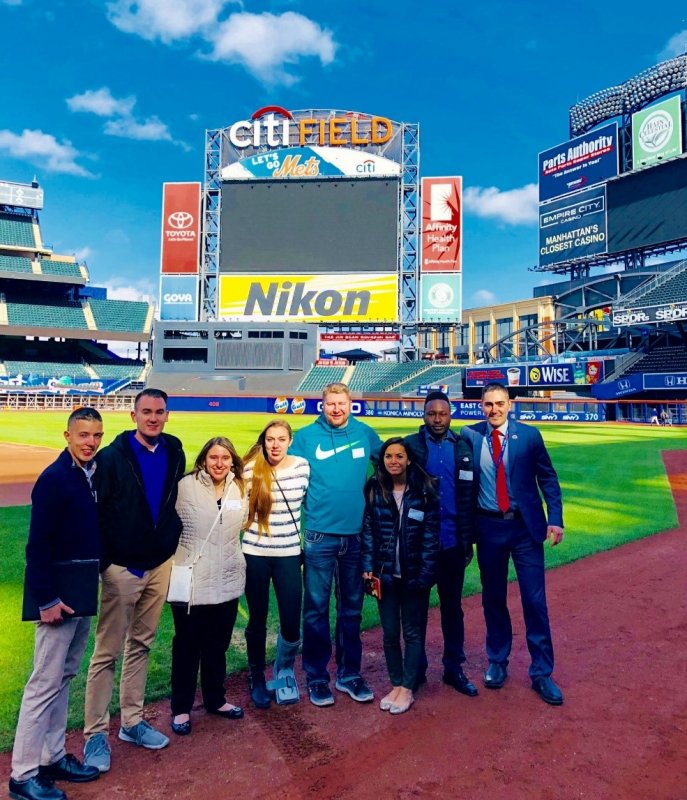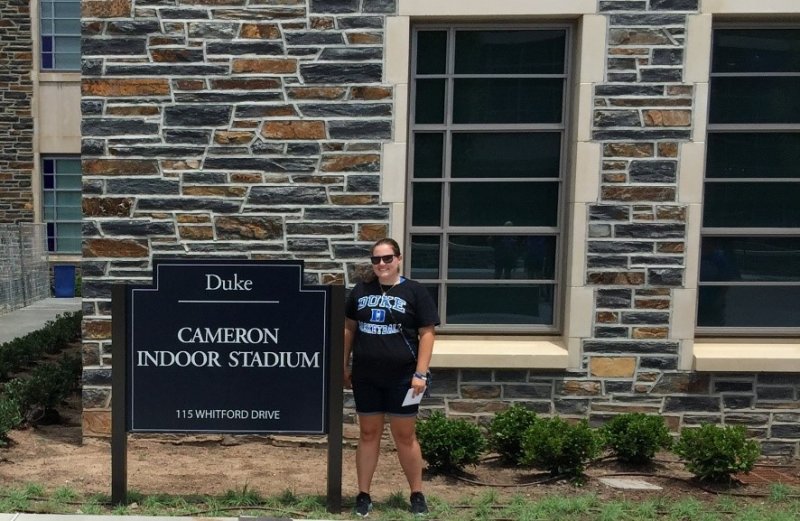 Sport management students learn from the pros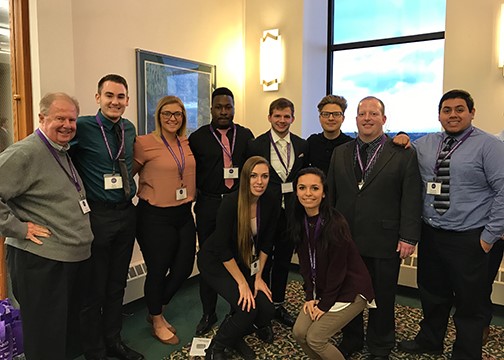 Tatyana Aspires to Become a Sports Agent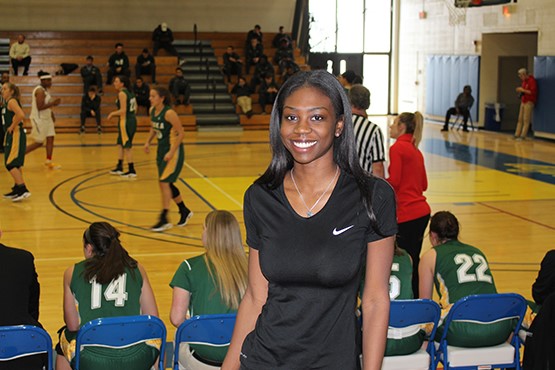 Sport management students network with professionals at Binghamton career fair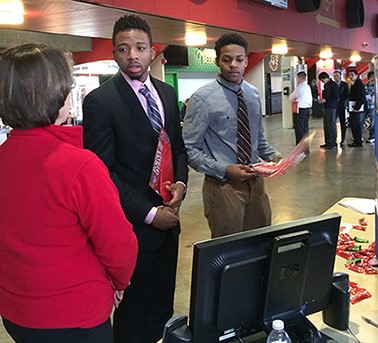 Madison Szpaicher: Come Study Down 'Unda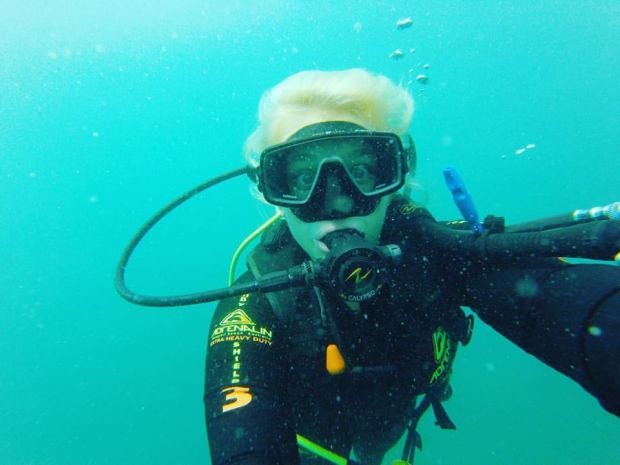 Alfred State sport management students have completed internships with organizations such as:
2017-18 Alfred State Catalog
Contact
Keary Rouff, Program Coordinator
607-587-3416
Pioneer Quotes

"The sport management program at Alfred State has benefited me in more ways than I ever anticipated. I've gained a thorough education of the sport industry, met some amazing fellow students, and developed long lasting relationships with faculty that will serve as a great network. I feel that since completing the program I'm well prepared for today's competitive job market. The Alfred State sport management program has given me an advantage to be successful." -Mitchell Porter, '15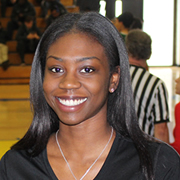 "As an aspiring sports agent, the Alfred State sport management program has exceeded my expectations. Every course within the program is inter-related and has focused on the multi-faceted aspects of the sporting industry. Additionally, the hands-on learning experiences and opportunities provided were truly unique. From guest speakers to career fairs, there are a number of opportunities for anyone looking for a career in sports to acquire the necessary background to succeed! The professors are amazing, the courses are great, and all the resources are there-- you just have to do your part!" -Tatyana King, '16

"Coming into Alfred State I didn't have any idea of what career path I wanted to take. The sport management and athletic department drew me in from both the academic and athletic standpoint.
The opportunities and success I've had in the classroom and in the volleyball court over these last four years - I don't think I could've experienced anywhere else. Just this past semester I spent a semester abroad in Canberra, Australia. Graduating from Alfred State with a bachelors in sport management, an associates in accounting and a minor in global studies, I hope to work as an event manager for a sports team outside of the United States.
Alfred State is now a second home to me, whether it's a simple hello to a professor, an athlete, or another student, I'm always excited and ready to come back 'home' when a new semester starts." - Madison Szpaicher, '17