ASC ranked Top 16 in the US for colleges with culinary arts/chef training
2019 US News & World Report
Program Advantages
Great balance of hands-on learning and classroom study. Project-based education especially live restaurant work and volume cooking. Best part- 100% full time faculty with vast industry experience.
Professional Outlook
Occupational outlook projects 9% job growth each year. Median pay is in excess of $20 per hour with one in 10 making more than $74,000 per year. Anticipated salary is $23,000-$59,000.
Jobs range from cook to chef, baker to head baker (chef), school and hospital feeding supervisor, pastry chef, entrepreneur, sales, and more. One in 20 chefs own their own business.
NYS Department of Labor, March 2016
Contact
Debra Burch, Department Chair
607-587-3170
Pioneer Quotes
"Alfred State has been a wonderful guide through my career." -Megan Walker, '98
"Each day I tell someone that Alfred State is the best college to go to." -Jamie Wells, '00 & '01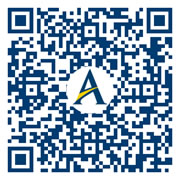 "Being an alumni of the culinary program has given me many job options." -Lauren Lynn, '12
"Having a degree from Alfred State has given me an advantage in working my way up- definitely helped me be successful." -Joe Yantachka, '99
Alfred State Rankings and Awards