ASC ranked Top 2 in the US, colleges with motorsports technology
2019 US News & World Report
Program Advantages
Students that complete the motorsports technology curriculum will have experience with almost every aspect of motor racing that a technician needs, and will be ready for a successful career in any form of racing.
Our graduates are involved in many forms of motor racing including but not limited to: circle track, road racing, drag racing, and rally racing.
Professional Outlook
There are a variety of positions such as fabricator, vehicle inspector, mechanic, and jackman. Graduates can earn a salary of $54,190.
NYS Department of Labor 2019
Contact
Eric Wilmot, Department Chairman
607-587-3122
Pioneer Quotes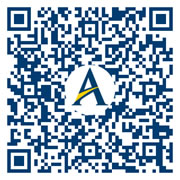 "You will receive hands-on experience that will last a lifetime." -Ryan Valle, '16
Alfred State Rankings and Awards