ASC ranked Top 2 in the US, colleges with masonry programs
2019 US & News and World Report
Program Advantages
Student involvement in project-based learning includes participating in real world construction projects, building foundations, installing masonry veneer, construction of chimneys, fire places, brick ovens and local community projects.
Professional Outlook
Starting salaries range from $20,000 – $39,000* depending on the geographic area and the type of masonry construction. Skilled masons are in high demand and employment opportunities are available in the union, landscaping, and construction.
*Based on the Alfred State 2015 Employment Report
Contact
R. Jack Jones, Building Trades Department Chairman
607-587-4130
Pioneer Quotes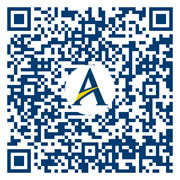 "I work for Piscataqua Landscaping & Hardscaping in Eliot, Maine, and in my management position I am responsible for 115 customer accounts. The masonry program groomed me to be comfortable in a wide breadth of construction conversations." -Tessa Boyce, '12
Alfred State Rankings and Awards