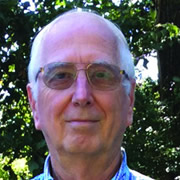 Lee Brasted
In his 30-plus years of working for Shell Offshore, a subsidiary of Shell Oil, Lee Brasted carved out an impressive and prosperous career as a world-class engineer. The success he enjoyed in this field was largely founded on the solid education he received at Alfred State.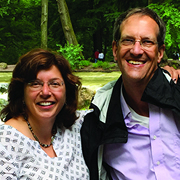 Tim & Debbie Moore
In 2014, the Moores made a donation to the college and a scholarship was created in their name. The Deborah and Timothy Moore Endowed Scholarship is presented to New York State residents who are 20 years or older, enrolled in the nursing program, and are in good academic standing with a 3.0 GPA or higher.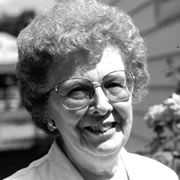 Barbara Becker
Barbara's legacy at Alfred State can be found in numerous forms. She has purchased an alumni brick, as well as a bench and a perpetual garden in memory of her parents, Leo and Frances Becker, near St. Jude's Church, located on the Alfred campus.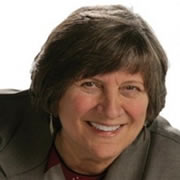 Dr. Aniko Constantine
In her 40-plus years of teaching English at Alfred State, Dr. Aniko Constantine has won awards, become a SUNY Distinguished Teaching Professor, and donated money for scholarships and a legacy gift in the form of a $100,000 annuity. Yet Constantine's true legacy isn't measured in achievements or dollars and cents, but rather by the impact she has had on her students.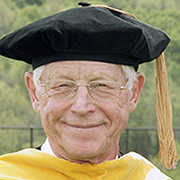 Dr. James Ferry
Dr. Ferry received his AAS degree in agronomy from Alfred State in 1963 followed by BS and MS degrees from the University of Georgia. He continued his education with a PhD degree in biochemistry from the University of Illinois in 1974. He was appointed assistant professor of microbiology at Virginia Tech in 1976, where he rose to the rank of professor.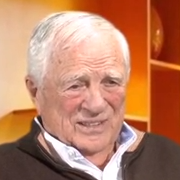 Al Styrcula
By 1972, Al Styrcula had worked his way up to the top of Foodcraft, becoming CEO and chairman of the board, positions he held until 1988, when Uni-Marts Inc. acquired the company. During that time, the company's sales increased from $2 million to $50 million under Styrcula's leadership.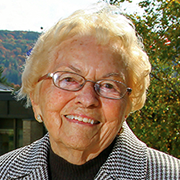 Mary Huntington
Mary Huntington has had a strong presence at Alfred State and the nearby community since 1964, when she became first lady of the college after her husband, David, took over as the school's seventh president. David Huntington, for whom the Huntington Administration Building on the Alfred campus is named, served as head of the college until 1986.