ASC ranked No. 10 in the US, colleges with animation and interactive technology
2019 Money Magazine. Best Colleges for Your Money and AffordableSchools.net
Program Advantages
Digital Media and Animation at Alfred State is ranked #10, AffordableSchools.net & Money Mag: Best Colleges 2019
Students solve real-world creative problems, while building a professional portfolio that showcases their animation and experience in a wide range of digital mediums. The digital media and animation program provides students with a broad range of technical, creative, and problem solving skills to facilitate their employment in new media and animation.
Required System Specifications
Incoming students are required to purchase a laptop and Adobe Creative Cloud software.
We recommend one of the following two options:
OMEN Laptop – 15t (SKU:6CM24AV_1)
Intel® Core™ i7 9750H (2.6 GHz, up to 4.5 GHz, 12 MB cache, 6 Cores)
NVIDIA® GeForce® RTX 2060 (6 GB GDDR5 dedicated)
15.6" diagonal FHD 144 Hz IPS anti-glare micro-edge WLED-backlit (1920 x 1080)
1 TB 7200 rpm SATA; 128 GB PCIe® NVMe™ M.2 SSD
32 GB DDR4-2666 SDRAM (2x16GB)
OR
15- inch MacBook Pro
Intel® Core™ i7 (2.6 GHz, up to 4.5 GHz, 6 Cores)
Radeon Pro 555X with 4GB of GDDR5 Memory
256GB SSD
32 GB 2400MHz DDR4 Memory
Please ensure you get an adaptor to connect USB-C to USB and HDMI plus SD card reader.
Note:
It is recommended that you purchase the laptop through the campus store. Laptops purchased elsewhere cannot be repaired at the Help Desk.
If you choose to buy the MacBook Pro, the recommended system is the 15" MacBook Pro with Ram upgraded to 32gb, but please be aware that you will need to also purchase multiple adapters for the new USB-C ports.
Financial aid may cover all or a portion of these purchases. For more information, please contact the Student Records and Financial Services Office by phone at 1-800-4-ALFRED or 607-587-4253 or by email at sfs@alfredstate.edu.
Assistance will be available with software setup and maintenance such as setting up email, connecting to the server, and printing. The Help Desk is a certified Apple repair center. If your MacBook needs to be sent off campus for repair, they can provide you with a loaner.
Professional Outlook
Students are prepared for careers in animation, media design, interactive media, production, digital imaging, and fine art.
AAS: Employment and continuing education rate of 100%.
100% transferred to continue their education.
BS: Employment and continuing education rate of 86%.
79% are employed; 7% transferred to continue their education.
2016-2017 Alfred State Catalog
607-587-4659
Pioneer Quotes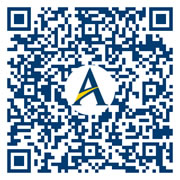 "DMA students enjoy their program and make great work." -Paul Tracy, Envisions Productions, Rochester, NY
"There is such a broad range of potential jobs for DMA graduates." - Caitlyn Redden, '12, Interaction Designer, ITX Corp
Alfred State Rankings and Awards