ASC ranked Top 40 in the US, colleges with culinary arts and related services
2019 US News & World Report
Program Advantages
Working daily with both traditional and innovative bakery products preparing graduates to be effective and productive as soon as they enter the workforce. Intense work mentored by full-time faculty is the biggest part of the education model.
Professional Outlook
Predicted 5% job growth per year with a median starting salary of $13.32 per hour. Career options include baker, cake decorator, pastry chef, executive pastry chef, baking products sales as well as owning a bakery business.
US Dept. of Labor Occupation Outlook Handbook 2019
Contact
Deb Burch, Department Chair
607-587-3170
Pioneer Quotes
"Part of the reason why I loved the program so much was how caring our chefs are." -Amanda McCalister Pender, '11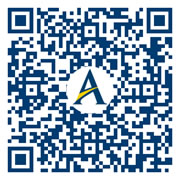 "Everything from breads, decorating cakes, plated desserts... no employer ever asked me to do something I had not experienced in the program." -Chelsea Garrison Gore, '07
"The chefs at Alfred State have a true passion for teaching. They give everything to ensure the students know exactly what is expected when a graduate starts their career." -Jessica Baier, '15
Alfred State Rankings and Awards